Check out the things we know about SRK and Aryan Khan by now: 
Every day there is a new update in the Aryan Khan drug case, the recent one is,  he did not get bail today for the third time since his arrest a week ago in the drugs-on-cruise case.NCB had asked the court to extend his custody till Friday for more time to file its reply. The next hearing on Aryan Khan's bail plea is scheduled for 2.45 pm on Wednesday. Until then, Aryan will remain in jail. 
Shah Rukh Khan and Gauri Khan are having a tough time as Aryan Khan continues to be in jail. Both SRK and Gauri Khan are devastated as they did not expect their son to be under custody for so long. However, SRK is also facing tension from other aspects of his life. Reportedly, Byju's, an educational technology company, has temporarily paused all ads featuring the actor.
This gives rise to the question that SRK's brand value is going to take a hit? He currently advertises a wide range of products from paints, to cars.
Akhil Katyal the famous poet has written poems in praise of Shah Rukh Khan and the diverse characters he has played over the years are a hit among his friends, colleagues, and fans.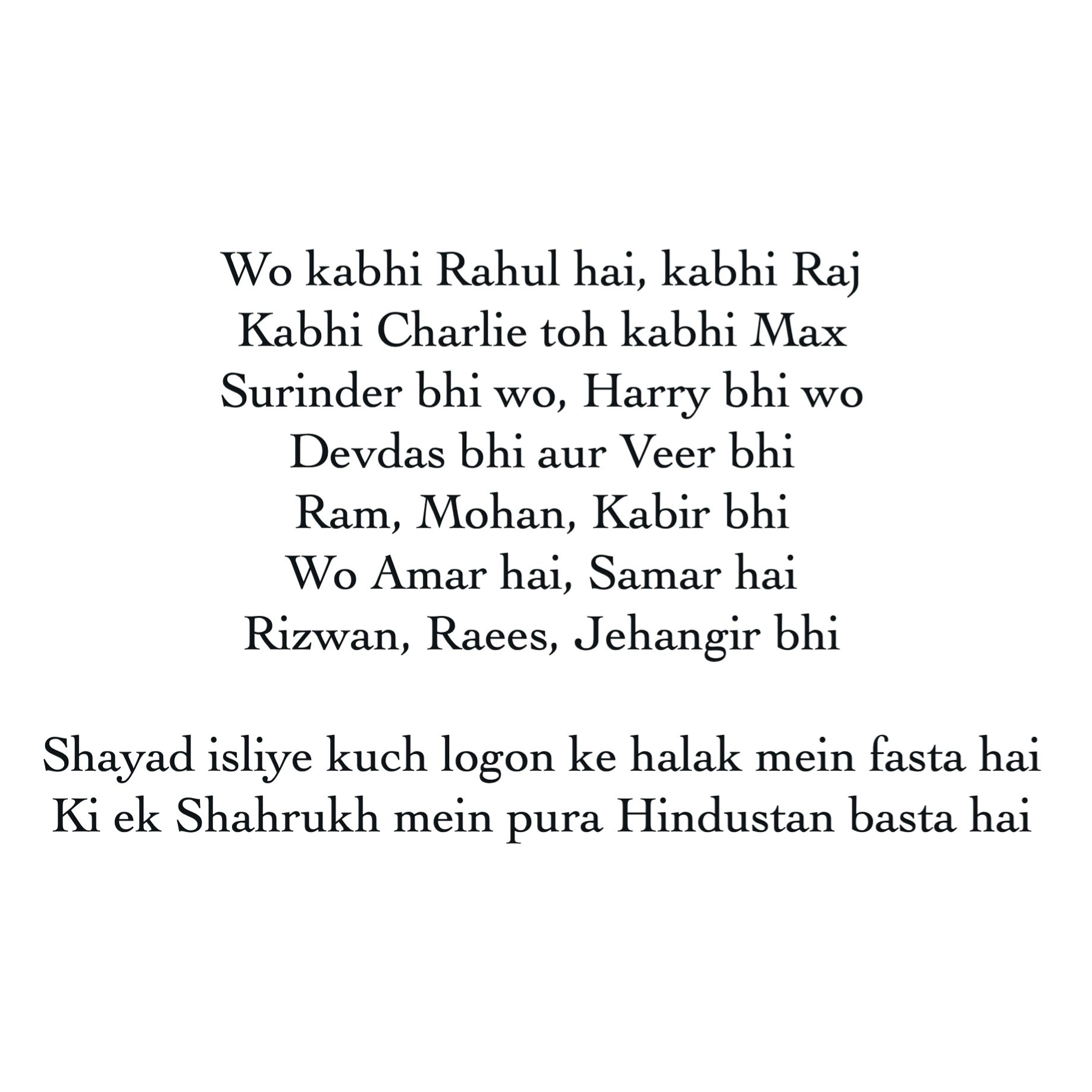 The poem read, "Wo kabhi Rahul hai, kabhi Raj Kabhi Charlie toh kabhi Max Surinder bhi wo, Harry bhi wo Devdas bhi our Veer bhi Ram, Mohan, Kabir bhi Wo Amar hai, Samar hai Rizwan, Raees, Jehangir bhi. Shayad isliye kuch logon ke halak mein fasta hai, Ki ek Shahrukh mein pura Hindustan basta hai (He is sometimes Rahul, sometimes Charlie, sometimes Max; he is also Surinder, Harry, Devdas, Veer, Ram, Mohan and Kabir. He is Amar, Rizwan as well as Raees and Jehangir. Maybe that's why he bothers some people; all of Hindustan resides within him)."  
Bollywood celebrities and Shah Rukh's friends are constantly supporting him in these hard times. Many including Sussanne Khan, Hrithik Roshan, Pooja Bhatt and Sanjay Gupta have offered support to SRK and his family on social platforms. Salman Khan was among the first ones to visit Mannat after the arrest of Aryan.