Check out the difference between lockdown and curfew:
The world has now confirmed 3,41,365 cases of coronavirus and a total of 14,759 death. The coronavirus first started in China's Wuhan and has spread across the world. India has recorded 499 cases by now and 10 deaths. In efforts to take preventive measures, PM Modi announced a "janta curfew" on 22nd March. But even before it was over, some state governments announced lockdowns starting March 23rd to break the chain of the transmission of the virus.
As the central government doesn't have the power to lock down the entire country, state governments are ruling lockdown. 80 districts in India where COVID-19 positive cases are registered have ordered for a complete lockdown. Delhi, Maharashtra, Andhra Pradesh, Telangana, Rajasthan, Punjab, Uttarakhand will be shut until March 31; West Bengal till March 27 and 16 Uttar Pradesh districts till March 25.
While the terms lockdown and curfew appears to e the same, but they have a different meaning.
Check out the meaning below:
What is a lockdown?
A lockdown is a protocol to control human or traffic movement due to a dangerous situation. It is a popular quarantine measure implemented by the government during pandemics like COVID-19. To make sure that people follow the lockdown, officials are places in various areas to check. Citizens violating the lockdown order may need to give a compelling explanation for the same. Hospitals, telecom, medical, provision stores are exempt as they are necessities.
What is curfew?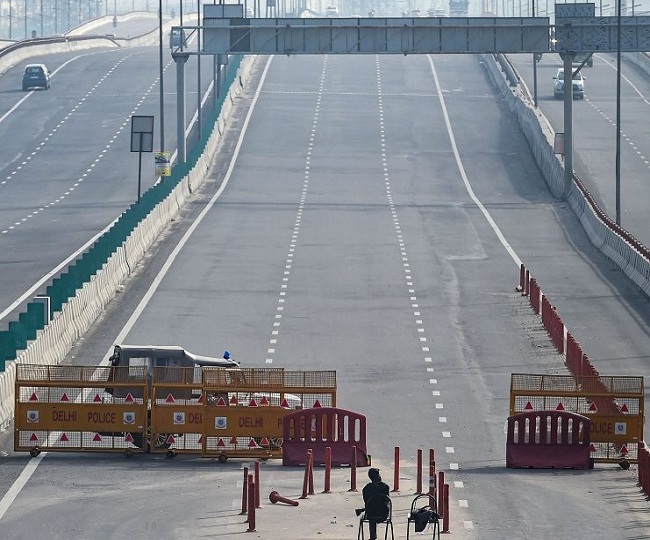 A curfew is an administrative order in which people can't go outdoors at a particular time. It is usually mandated to keep people from going to public places during stated hours in order to address an emergency. Violation of curfew might result in strict punishments. Colleges, banks, markets are shut down during a curfew.
Major difference?
The only difference between a curfew and lockdown is the relaxations given by the administration. If authorities impose a curfew in an area during violent events like riots to control the emergency situation, even essential services such as banking and grocery stores may remain closed. Whereas, during a lockdown the essential services are open. Non-essential businesses and ventures, schools and colleges, gyms, pubs, theatres, malls remain closed during a lockdown.
We request people to stay inside and stay safe.