A Hindu couple got married in a mosque in Kerala, here is what people had to say.
In this time of rising tension between communities and dwindling faith, a couple decided to get married in a mosque and followed Hindu rituals. This restored faith not only in our country's secularism but the couple also received love from all over the country. 
The ceremony took place in Heruvally Muslim Jamaat mosque at Kayamkulam in Alappuzha district on Sunday and guests from both the communities were invited to embrace the occasion. 
Anju and Sarath tied the knot with the blessings of a priest and everyone gathered to have vegetarian Sadha together after the ceremony.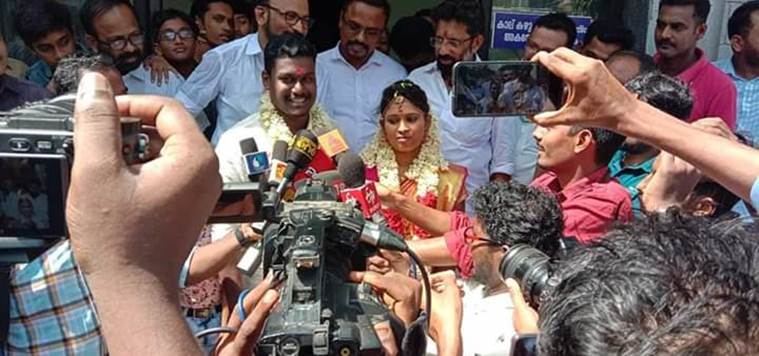 The pictures of this unique wedding were first shared by Kerala Chief Minister Pinarayi Vijayan as he congratulated the couple. 
Here is what people had to say about this wedding:
God's on country

— muhammedkamal (@muhamme92166188) January 19, 2020
♥️♥️♥️♥️👌🏽👌🏽

I Love kerala from Periyar state 🖤🖤🖤

— சாமானியனின் சவுக்கு🆔 (@Samaniyantweet) January 19, 2020
Ladies and gentleman that's Kerala for you.

— Jamkebarso (@jamkebarso) January 19, 2020
Long live keralites and @CMOKerala

— Aegon (@Farazeen3) January 19, 2020
Happy married life to Asha and Sharat. Great Thanks to the Mosque Authorities and people of Cheravally for
their kind heart allowing the Wedding of Asha and Sharat in Muslim Jamat Mosque

— Renuka Radhakrishnan NairPG (@RNairpg) January 19, 2020