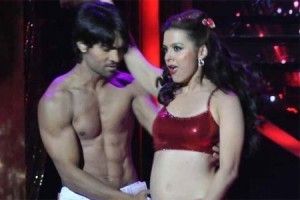 Health reasons seem to be a pervasive reason to quit reality shows or garner support! But this season Jhalak seems to be trapped in health issues.
After Bharti unceremoniously left Jhalak citing health issues,  Isha too has opted out of the show. Isha had earlier fractured her hand during the shoot and the judges allowed her to proceed to the finals with her fracture.
The actress performed in the semis but has hurt herself further, when she slipped and got stitches on her face. Though media reports say she had slipped prior to the show, the actress has refused to comment.