Bollywood opens up about sexual harassment
Already a lot of controversies related to Tanushree Dutta's case against Nana Patekar is doing the rounds. After she came forward, India also seems like moving towards the  #MeToo movement as more celebrities opened up about sex-harassment cases.
After Nana Pateka, ace producer screenwriter and director , Vikas Bahl  was accused by an actress for forcefully trying to kiss her. Although this is not for the first time that he is in headlines, earlier too B town's famous diva Kangana Ranaut accused him of something similar.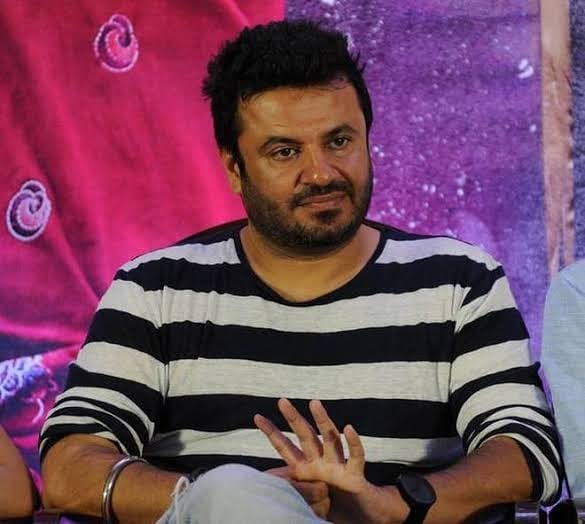 Though the name of the actress is not revealed but according to her statements 'she always considered Mr. Bahl "dodgy" and always remained careful that she doesn't go anywhere alone with him. 'However, when she went to a party with at least 20 other people, the 47-year-old director allegedly "got really drunk (or pretended to be) and he forcibly tried to kiss me on the lips, I pushed him and left immediately and he pretended not to see me leaving."
She also stated that "pretending to be drunk and feigning ignorance" is apparently Vikas Bahl's modus operandi. "That's his strategy, he pretends to be drunk. He caught the corner of my mouth when he tried to kiss me and I pushed him, not enough people were around to have seen it. But after I left he kept asking, "Are you hungry, should I make you some kebabs, did you eat?" feigning ignorance. That's what he does. Pretending to be drunk then saying things like, "I didn't do anything, did you do something?"
She also exposed that because of his weird behavior he has been thrown out of many work. The biggest example of this is his separation from Phantom Films. In 2017 a report against Vikas was filed because of the sexual harassment he was involved in 2015. Immediately after this his partners Anurag Kashyap and Vikramditya Motwane posted on twitter that they had suspended him because they cannot entertain such a shameful act.
Check out their tweets here:
My statement in light of the recent HuffPost article and breaking up of Phantom . There are two pages.. pic.twitter.com/WCAsaj6uFR

— Anurag Kashyap (@anuragkashyap72) October 7, 2018
— Vikramaditya Motwane (@VikramMotwane) October 7, 2018
But as Bollywood is really uncertain, so after some time only Queen movie was released. Kangana Ranaut also complained against the director's wrong intentions on the set towards her.
Chetan Bhagat too accused of 'trying to woo a girl'
Chetan Bhagat a leading author in India  famous for his novels like Three Mistakes, Two States and Half Girlfriend was also accused of 'trying to woo a girl". He got into a controversy where the screenshots of his chats with a journalist in which he was trying to "woo" her went viral. After it the author came up with an apology on his Facebook page.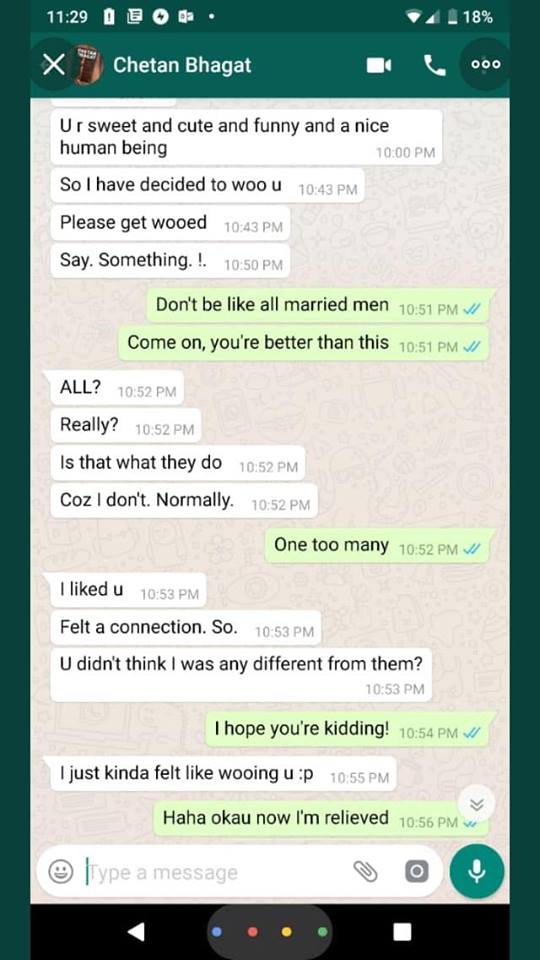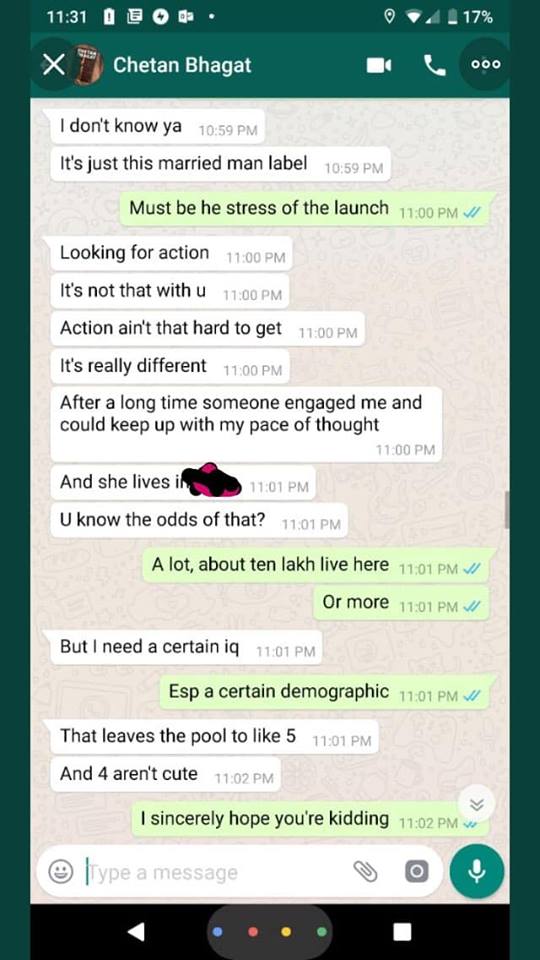 Rajat Kapoor accused for harassment:
Even Rajat Kapoor has been accused for harassment by two women. A woman journalist said he asked her 'Are you as sexy as you sound?'  on a telephonic interview. While another woman said that Rajat called him repeatedly saying he wants to shoot a film with her in an "empty house". After all this Rajat Kapoor came on twitter and apologized for the same. Here is what he said:
All my life I have tried to be a decent man, to do the right thing.
If however, I have slipped and through my actions or words
caused pain or hurt or trauma to absolutely anybody, please accept my
apology.

— Rajat Kapoor (@mrrajatkapoor) October 7, 2018
I am sorry from the bottom of my heart- and sad that I was the cause of this hurt
to another human being.

If there is one thing more important to me than even my work,
it is to be a good human being.
And I have tried to be that person.
And now, I will try harder.

— Rajat Kapoor (@mrrajatkapoor) October 7, 2018
Seems  actresses are finally talking about the ugly truth of sexual harassment in Bollywood.