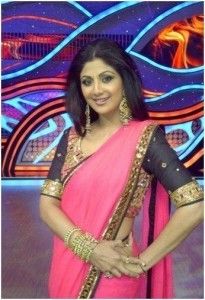 Actress Shilpa Shetty surely loves the new PM. The actress turned business woman has reportedly launched gold coins engraved with the BJP's logo as a tribute to PM Narendra Modi.
Shilpa is a self-confessed NaMO fan and had earlier said that the leader is the apt choice as the prime minister of the country. "I am a huge fan of Narendra Modi, very happy about his win. I think he will be a fantastic PM," Shetty said.
The actress hopes and wants the new government to bring about positive change. She also said that, "people of India are looking for a positive change and I just hope and pray the new government can make India a safer and better place, focusing-especially on employment, education, medical, safety and infrastructure among other things".
The coins are available at her stores.