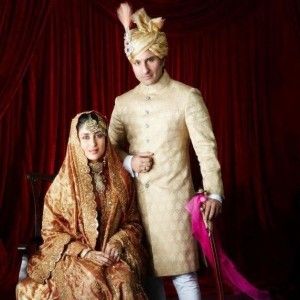 The newly married power couple of Bollywood revealed that they have no plans for Valentines Day this year.
While the couple who has been very vocal about their love have decided to keep it low this year. This has happened after they put pictures of their honeymoon (where Kareena is cooking) on a social media site.
But, media reports say they will not be celebrating Valentines' Day together. (their first post-marriage)
In fact they might not be meeting! Kareena will be in Bhopal filming with Amitabh Bachchan for 'Satyagraha'. But the pretty actress says she expects many gifts from her hubby this year. Lets, see what more does the begum get!