Check out the list of online tools to find vaccination center and slots:
From May 1st everyone above the age of 18 years became eligible for vaccination and everyone is trying to get vaccinated as early as possible. However with so registrations and  limited availability of vaccines,  people are complaining about the unavailability of slots on the Co-Win app,  making booking the slot a tough process. If you are also experiencing difficulty in getting the slot, then don't worry here are some online tools and links where you can check the availability of slots and centres near you. Check out the list: 
MyGov Corona Helpdesk Chatbot On WhatsApp
This is a whatsApp bot to get information about government services and information related to the Coronavirus Pandemic which was launched last year. The same bot can be used to find out information about vaccination centres. All you have to do is, text "Namaste" or "Hi" to +91 9013 151 515 on WhatsApp. 
Developed by ISB alumni Shyam Sunder, along with Azhar Hussain, Anurag Kishore, and Akshay Nautiya this platform helps in getting alerts when COVID vaccination slots are available nearby. You get a mail whenever slots open up for the 18 – 45 age group
Facebook recently rolled out a vaccine finder tool on its mobile app in India in partnership with the Indian Government.  It is available in 17 languages and will allow users to find the nearest vaccine centre locations and their hours of operation as shared by the Ministry of Health and Family Welfare (MoHFW).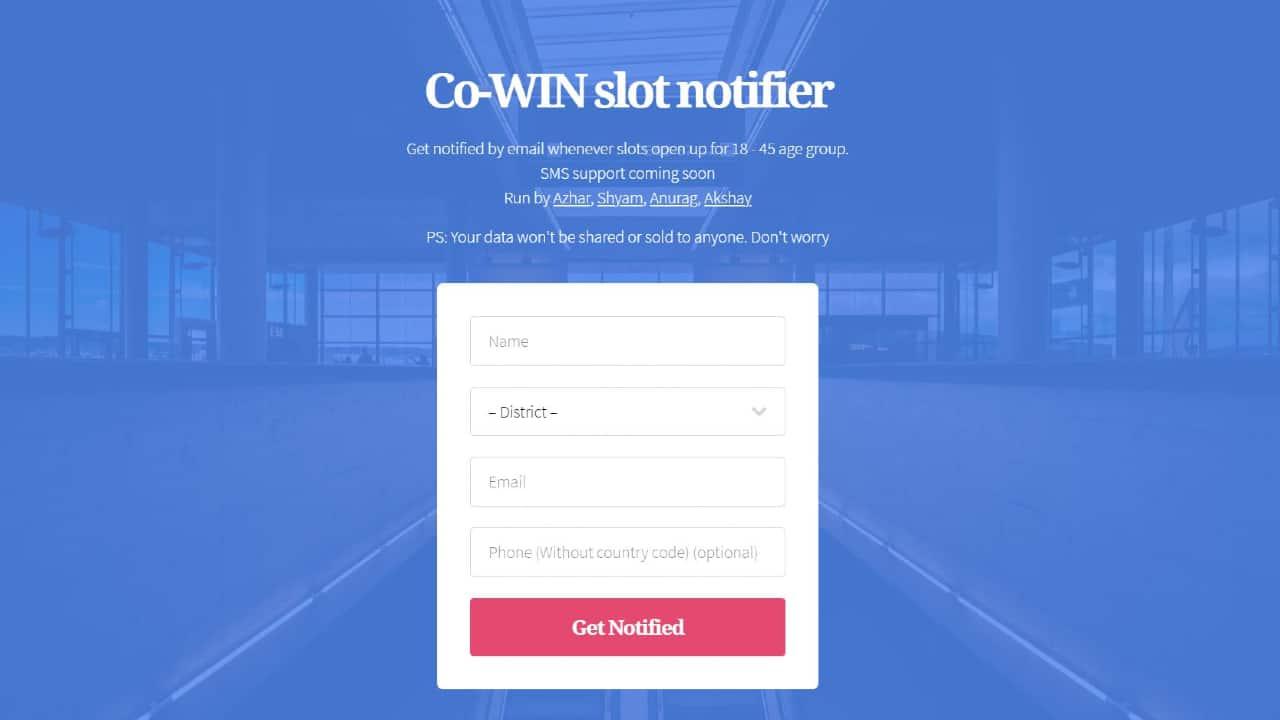 This one uses the COWIN open API to help you guide through slots by allowing users to search for the same by their city or by their PIN code. Once you find an open slot, make sure to register on the official website.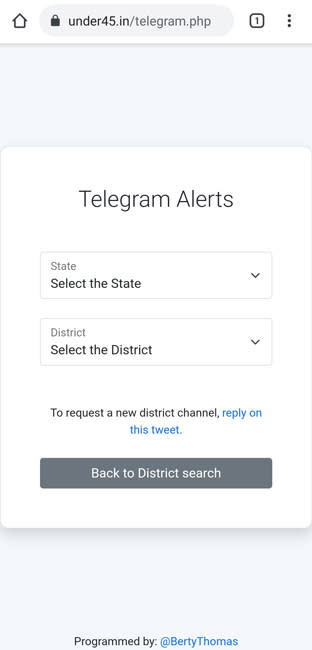 It is for tracking vaccination slots under45. You have to enter your name, state and district and you will get some results. 
So book your slot and get vaccinated.