Check out the reaction of people as a foreigner cooks complete Indian Thali from Dal to Raita: 
People around the globe love desi food. And we should not even doubt why is that. Indian food is filled with flavor-packed dishes. However, relishing Indian food is a fun thing, but cooking it can be quite a task. 
Speaking of which, An American perfectly cooked an entire Indian meal recently. A Reddit user, who had no knowledge about Indian food or culture, was keen on learning more about the cuisine. Hence she decided to work under an Indian chef. And now after two years, she has finally mastered the art of cooking a typical Indian thali. 
The person shared a picture of their Indian thali and captioned it saying: 
I'm a westerner who has worked hard learning your amazing food and culture. Today I presented my first thali. Jai Hindi from r/india
I am drooling already. Well, some desi people joked about they can't cook such perfect meals.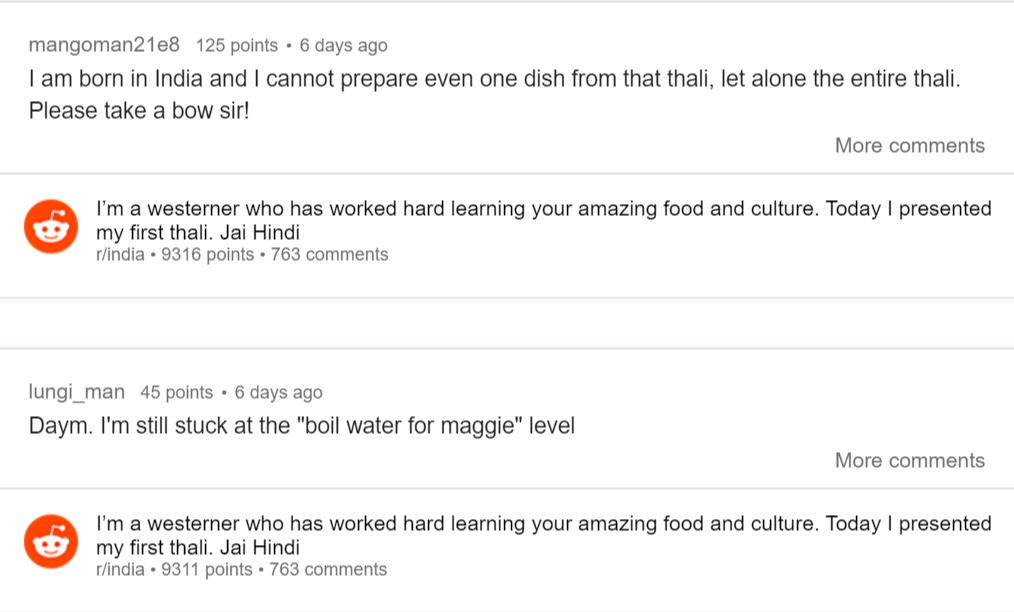 The lip-smacking dishes in the picture includes Smoked lamb Andhra curry, grilled butter chicken, dal makhani, goat milk raita, chapati & sourdough naan, and Kala gulab jamun.
Other people were left drooling over the mouth-watering food and wished they could eat it: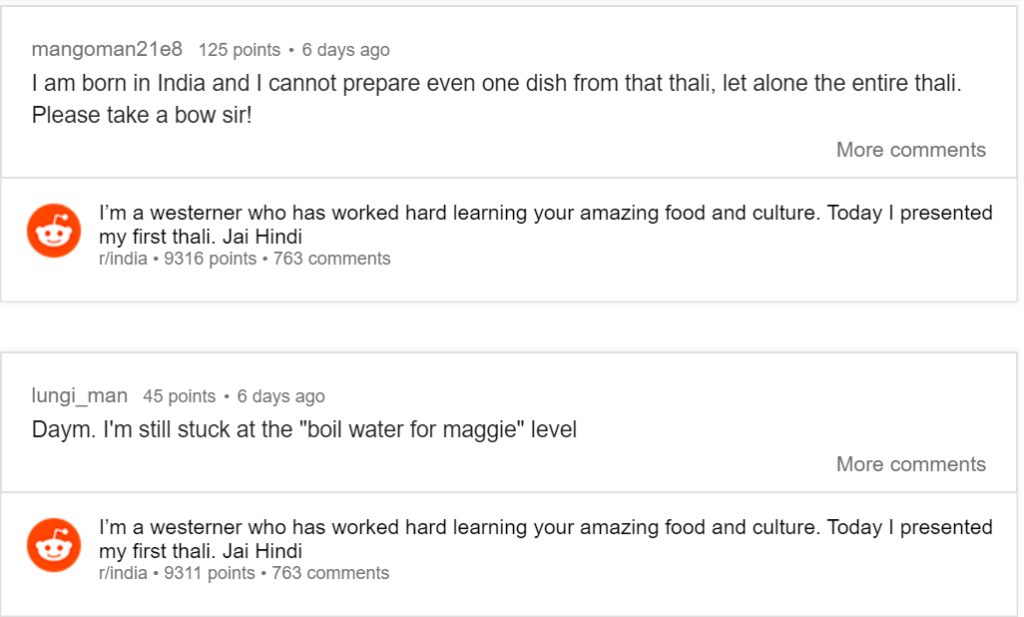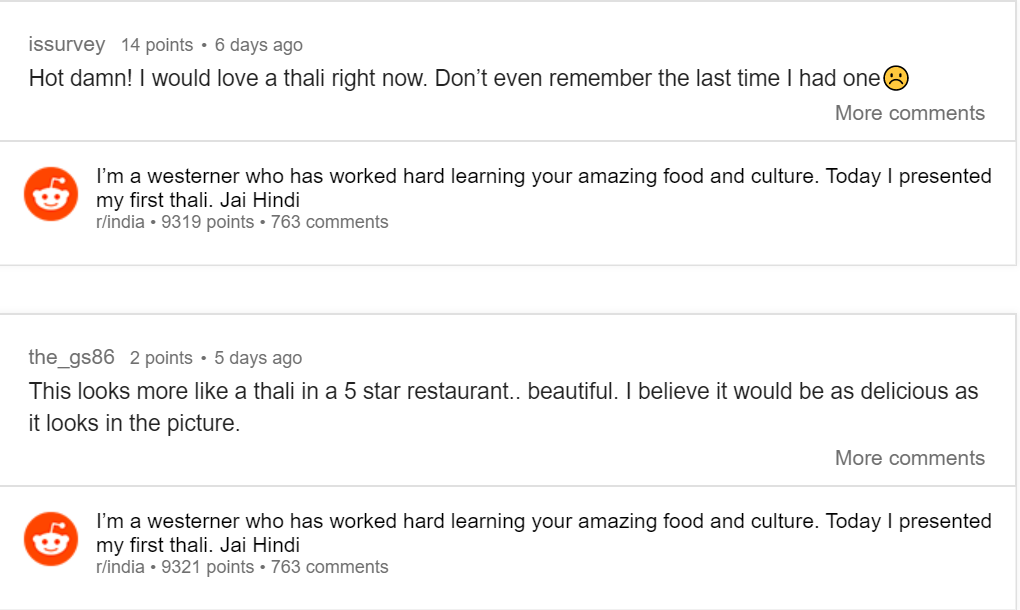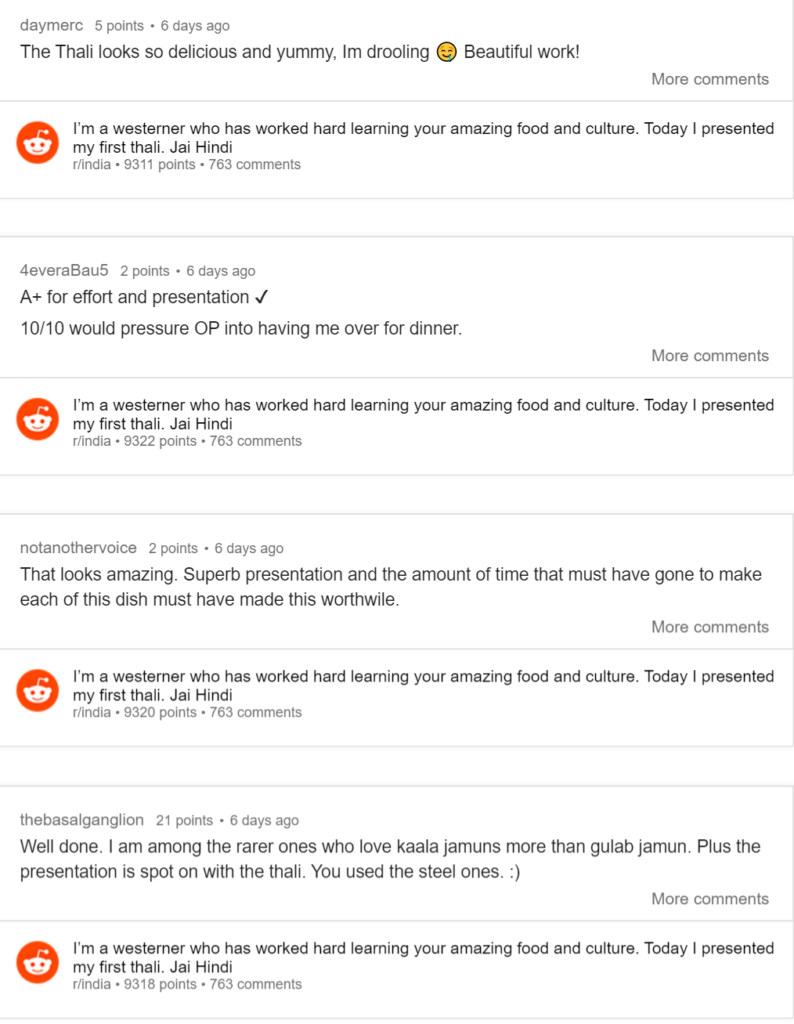 What do you think of this thali?