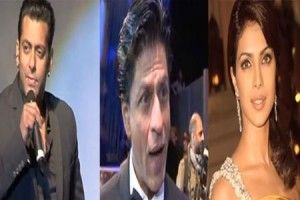 Friends turn foes Shah Rukh and Salman have found something they agree on. It s Priyanka Chopra's new found singing talent. After the launch of Priyanka's new single Girl in the city, both the actors are raving about her singing skills.
Shah Rukh and PC have always been 'good' friends. Salman is also on good terms with the actress turned singer.  Both the Khans showed their love for the song on Twitter. Salman Khan recently tweeted, "Omg! Just heard priyanka chopra's english track 3 times, called in my city. It's fab, outstanding! SALAAM miss Chopra".
SRK too raved, "Priyanka has the capacity and talent to become the first crossover star fromIndia, our first creative export," on the micro blogging site.
Seems Priyanka can act as a messenger of peace and get these two together.