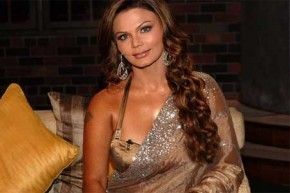 Item girl Rakhi Sawant claims to be a virgin as being from a middle class family her parents were very strict and taught her that sex should be done only after marriage.
She further added that though she was in a live-in relationship with her ex-boyfriend Abhishek Awasthi still she was too busy for all this. Now the controversy queen is waiting for Mr Right.
Though she has claimed that through her swayamwar she found her Mr perfect but it seems Rakhi's expectations from her life partner are too high.
Rakhi, virginity is no more a taboo so you don't need to tell it to all about it and secondly the readers know the kind of roles and shoots you have done in the past. Still you want them to believe this?
Let's hear it from the readers itself what do they think about your being a virgin claim