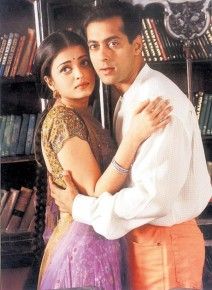 If reports are to be believed Aishwarya Rai Bachchan and her ex-beau Salman may come face to face soon. Salman and Aishwarya have both agreed to perform in a stage show to raise funds for Uttarkhand flood-affected victims.
Reports say Aishwarya will perform on 15 August, our Independence Day, and her hubby Abhishek Bachchan will also join her on stage. But sources say Salman who is big on charity is also keen to help raise money.
Several other Bollywood actors will also be participating in the seven-hour event, including Madhuri Dixit, Bipasha Basu, Kajol, Abhay Deol, Ajay Devgn, Anil Kapoor and John Abraham. In fact Aishwarya's father-in-law Amitabh Bachchan is also expected to participate.
We are sure Aishwarya and Salman will not mind this one meeting after all, its for a noble cause!