Check out the list of social media trends that kicked off during coronavirus lockdown:
Everyone is saying two words these days quarantine and social distancing. When people are staying inside homes, new social media trends are keeping them occupied. From whipping themselves a cup of Dalgona Coffee, catching up on fitness challenges to even indulging in ANtakshari, this is the perfect time to bond and make this quarantine fun. So, other than the TikTok coffee challenge, here are some other social media trends that you can be part of during this COVID-19 lockdown.
This started as a trend in South Korea but is all over the internet now. It is just an exotic version of coffee. The recipe is really easy; all you need is 2 spoons of coffee powder, sugar, and hot water. Mix this in a bowl and beat it till it becomes thick. Once it becomes a thick mixture, then take a glass of cold milk with ice cubes and top the glass with coffee. And Dalgona coffee is ready.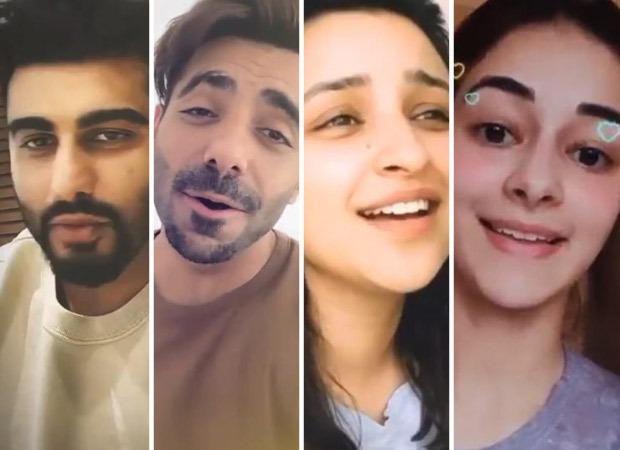 Baithe Baithe bore hue, Karna hai kuch kaam, shuru karo Antakshari…you might not be able to sit with your loved ones and play antakshari, but because of social media and video calling you can do this. Infact, celebrities are also taking up this online antakshari thing. A person sings a song in a story, tags other people with a letter for them to continue it. Bollywood Celebrities like Arjun Kapoor, Aparshakti Khurana and Ananya Pandey have taken this up, so why don't you join?
Women in the country are ruling this trend. One woman posts her picture in a saree and tags others to do the same and remember good times. Beautiful pictures of women in saree are all over the internet.
#Safehandschallenge was started by the World Health Organization to spread awareness on the right way to sanitize one's hands for 20 seconds straight, to keep coronavirus away. It involves washing hands with sanitizer or soap, posting a video of the same on social media while doing it and nominating three more people to take part in it.
#Handmoji challenge

View this post on Instagram
This challenge was started on TikTok but it was soon on Instagram. In this challenge, an effect pops up 9 different hand gestures which are thumbs up or down, rock on, peace and so on. People have to enact these hand gestures to beat of the fast-paced 'Lalala'.
Bingo fever again started in this lockdown, but this time it is creative, more millennial-friendly and even customized. People are sharing boxes of information designed like bingo cards and ticking off things they have done or are doing in this lockdown. Bing cards are designed college, school or even office specific to get the feeling of nostalgia and community togetherness. Even brands are following this trend now.
#TagYourQueens or #ChallengeAccepted
It is never too old to show some Girl love on social media. #TagYourQueens or #ChallengeAccepted is a great way for women to bond with each other and inspire one another. Women across social media are encouraging one another to upload 1 image of juts themselves. It is just a way to do something positive in these hard times.
There are some other challenged also taking places such as Instagram Live, and #Untilltomorrow.