Former porn star Sunny Leone is not sure if she still fits into Bollywood. It's been five years since she made debut in the industry. While promoting her new film 'One Night Stand' the actress reveled her emotions before media. When she sees filmy actors on red carpet, in various award functions or on television, she finds them really cool but that doesn't include her. At the time when she entered into the film industry, no one was ready to come on the stage with her at a prominent award function. It was weird feeling for then famous porn star Sunny. Though she has made some friends here but accepts that she still does not have a 4 am friend even today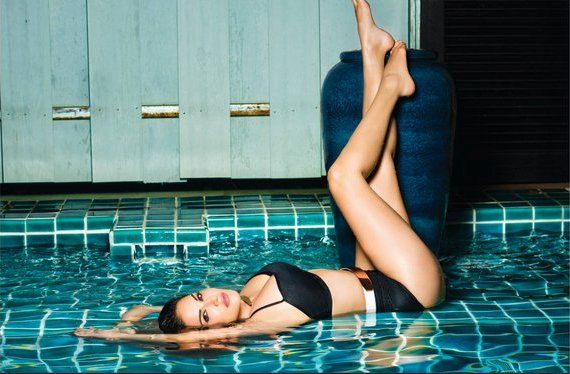 Sunny's words are surprising as recently when she was shamed by senior news anchor in a judgmental interview, the whole industry supported her. Sunny said that she can't do anything for the people who come to her with a preconceived notion. "I am an artiste, an entertainer and most importantly a person who has feelings. I can not do anything when people have already made up their mind." In that infamous interview, she was even asked why Aamir Khan doesn't want to work with her. Later Aamir Khan and Kiran Rao invited her at their place and Aamir tweeted that he shall love to work with her.
Talking about her film one night stand, Sunny said that there are double standards across the world; they were not particularly created in India. One night stand is one such story when the one night stand of a couple doesn't prove to be their best decision.