Here is how Taimur corrected the media person and told them his name:
Saif and Kareena's little boy Taimur has been a starlet since birth. The media and many of us (including me!) cannot get enough if this cherub! The best part is that the parents do not try to hide him from limelight.He has become a media favorite and has a huge fan following with several fan pages on him. The kid is mostly seen with his nanny and we cannot stop gushing!
The media follows him and often calls him with his name "Taimur" for a photo op and he often responds as well. But recently he corrected them. He told the media what is right name is.
Yes, the young star kid corrected the paparazzi calling out his name. Recently in a video, Taimur can be seen with his nanny when the shutterbugs started shouting his name to gain his attention for one click. It is when he corrected them by saying that is name is "Tim" not Taimur.
Check out the video below:

The little munchkin also waved paparazzi before entering the building. It seems that Taimur recognizes the media very well. Saif and Kareena earlier revealed they call Taimur, Tim at house, and it looks like the Chote Nawab loves the name a lot.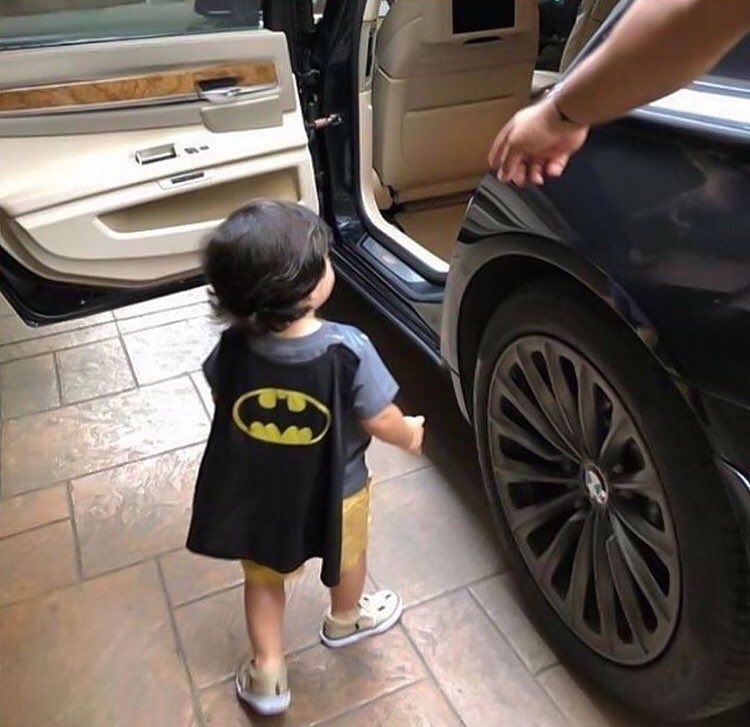 Recently Taimur was snapped in a grey-t-shirt and mustard short with a superhero addition to his outfit. He was seen wearing a black cape with a Batman logo on it. Well, he made the cutest superheroes of all time right?