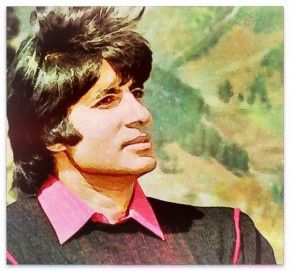 It is a well known fact that Shahanshah was rejected many a times before ruling the Bollywood film industry. Turning nostalgic after around 50 years, the star of the millennium shared a picture of him which he sent to FilmfareMadhuri Contest and got rejected.
T 2152 – This the picture I sent to FilmfareMadhuri Contest to join films .. is it any wonder they rejected me !! pic.twitter.com/49ECTENzrk
This picture is of his struggling days where he is posing like a model behind the big tree. Alas! Judges were not impressed with this and he was rejected.
The greatest and most influential megastar did around 180 films and was quoted as 'one man industry' by French director, Francois Truffaut.