Here is the list of few underrated movies :
We go to cinema halls to catch our favorite masala movies as our superstars do the same old absurd movies again and again. There are so many movies that it is impossible to keep the record of them all.
However, there is some quality cinema to bring the prudence back in our lives (just like Masaan) but we don't get to hear about them because they fail to do business.  As the weekend is coming so we get you a list of some underrated movies that you will regret of not watching earlier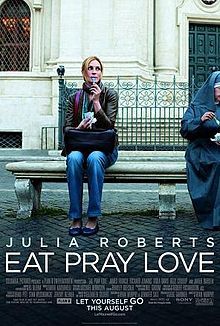 Eat Pray Love
Starring Julia Roberts, the movie tells about the journey of Elizabeth Gilbert to find her inner self. She travels to different countries for the introspection.
Ship of Theseus 
The film won the National film award but failed to do the business.  The movie explores the questions of some aspects like identity, death and justice. It will definitely feed your hunger of a good movie.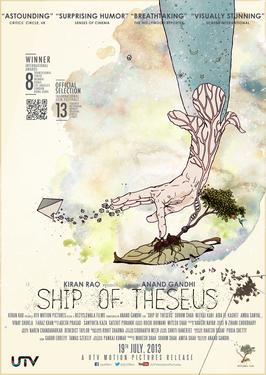 Aligarh
The story is about Manoj Bajpayee's character; a gay professor in Aligarh University and the problems he faced. Movie questions the section 377 and the society.
Before Trilogy
The trilogy contains three films: Before sunrise, before sunset and Before Midnight. The trilogy shows the journey of Jesse and Celine, from strangers to husband and wife. This is one of the soothing romantic movies.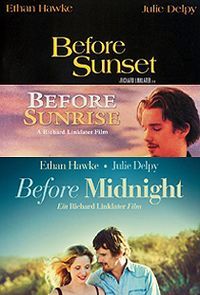 Parched
It is a story of four women in a dried out village of Rajasthan. The movie raises questions on several social evils and orthodox traditions. With actors like, Radhika Apte, Tannishtha Chatterjee etc, the movie is a must watch.
6. Waitress
The movie is about a  waitress, trapped in an unhappy marriage and making pies. Into her life comes Nathan Fillion's character, a physician who helps her with her pregnancy.
7.Whip It
Based on the novel Derby Girl, penned by Shauna Cross, Whip It is a delightful sports film.
8. Trapped
The film had its world premiere at the Mumbai Film Festival on October 26, 2016 and received a standing ovation. Directed by Vikramaditya Motwane , it is about the survival of a man who gets stuck in an empty high rise without food, water or electricity.
9. Margarita With A Straw
This is a tale about a young rebellious woman who embarks on a breathtaking journey of self-discovery.