Check out everything need to know about the rumored boyfriend of Jhanvi Kapoor:
Jhanvi Kapoor is trending these days because of her debut film that hit the theaters last week . The film and her performance has become the hot topic of B-town.
Her friends and family are busy celebrating the success of her movie and admist the celebrations one person caught our attention who was super excited about her movie's success. .
Before we talk further check out the picture shared by Jhanvi on the Instagram story: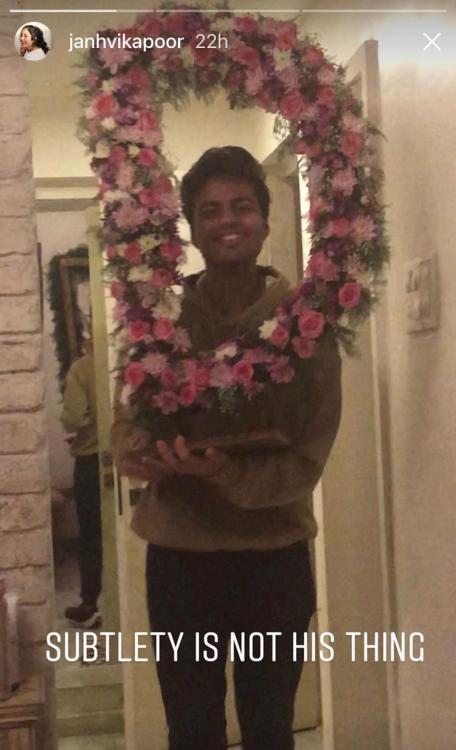 He is Jhanvi's rumored boyfriend and childhood friend Akshat Rajan. It can be seen in the photograph that he got Jhanvi a D shaped bouquet, symbolizing Dhadak to congratulate the actress on her film's success.
Jhanvi shared the moment and captioned it as: "Subtlety is not his thing".
Yeah, we know there were talks about Ishaan and Jhanvi dating but it seems like the two of them are just good friends.
So, who is Akshat Rajan?
Well, he is the son of Abhijit Rajan the chairman and managing director of India's biggest civil engineering construction company, Gammon India Limited. He has been in news ever since Jhanvi and Akshat attended the screening of the film Dear Zindagi together in Mumbai.
Both Akshat and Jhanvi belongs to high profile Mumbai families which is why they have been acquainted since childhood as their families know each other well.  The two of them have been seen together on various occasions too.
He done his schooling from Jamnabai Narsee School, followed by Ecole Mondiale World School (Mumbai's first international school). He did his graduation in International Relations and Film & Media Studies from Tufts University University in the Middlesex County, Massachusetts, USA.
Being such an intelligent and versatile guy he became the Youngest TEDx organizer in the world at the age of 13. He seems to be a promising and creative entrepreneur, who believes in converting his ideas to reality.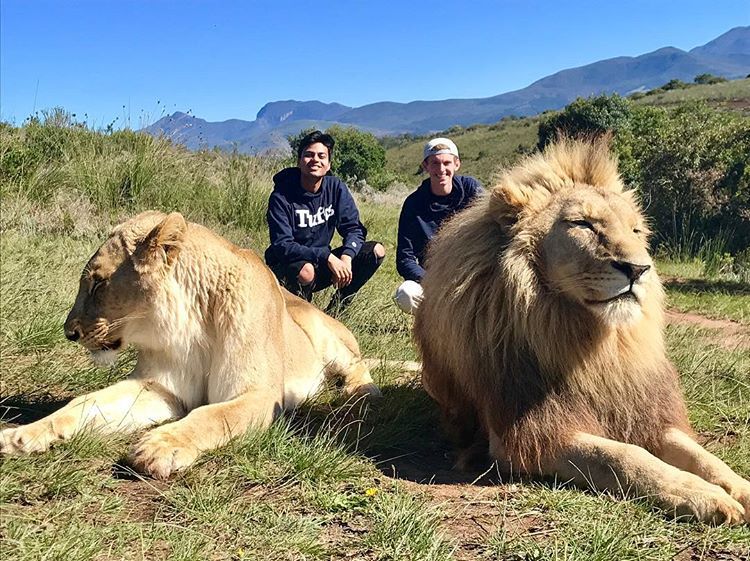 Akshat has been Janhvi's longtime friend and with time their relationship evolved as lovers. His relationship with Jhanvi hit a low when there were rumors about Jhanvi and Ishaan dating.
It is also said that Akshat was Jhanvi's biggest support during her mother's sudden death and has been seen around ever since then.
We exactly don't know the status of their relationship but our eyes and ears are on them.