The all new Biotique kids range is worth a try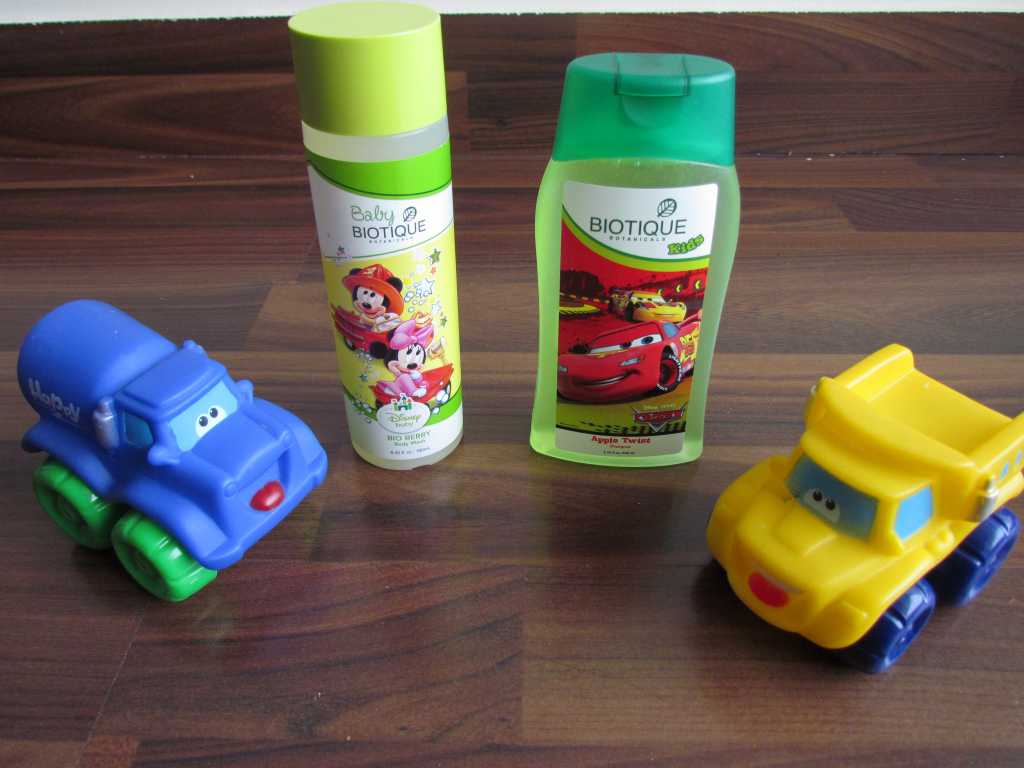 Children and finding the best products for your child is a big hassle. Half the time the chemical content scares me, the other half seem too rough on his skin. Biotique is well trusted brand and when they launched a baby care range, I couldn't wait to try it. And well some products are great.
Priced: Priced between 40 INR (for a soap) and 200 INR for a shampoo. It is one of the most affordable ranges we have seen.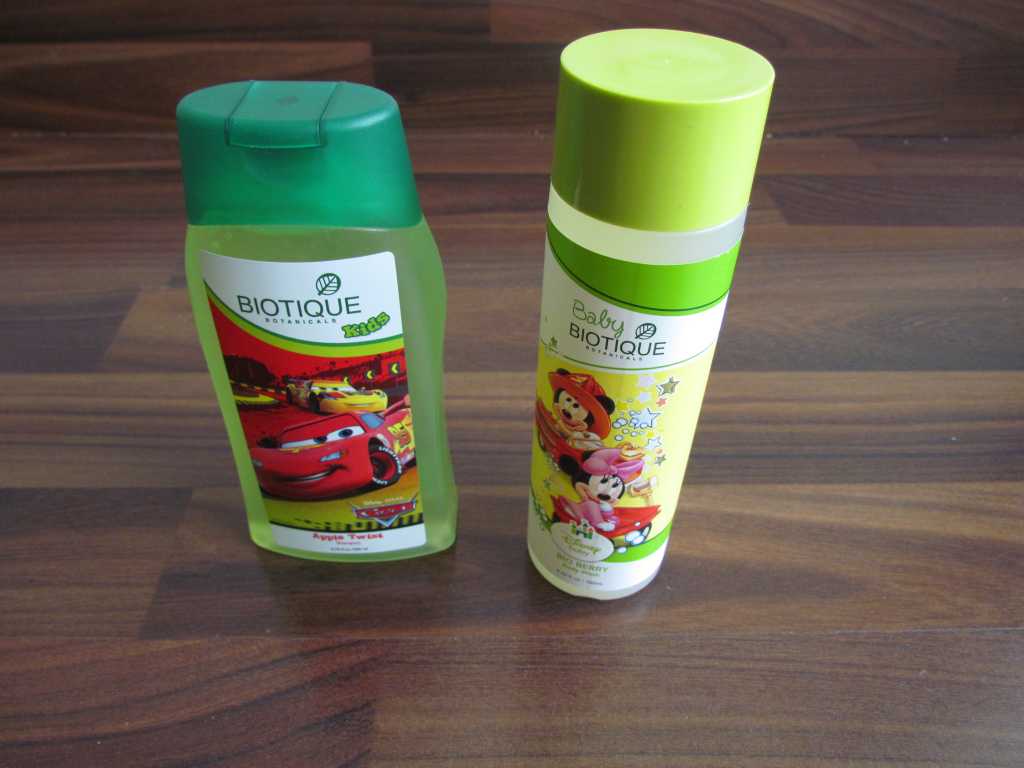 Claims:  Well Biotique claims to a gentle soap free shampoo and body wash. We tried the: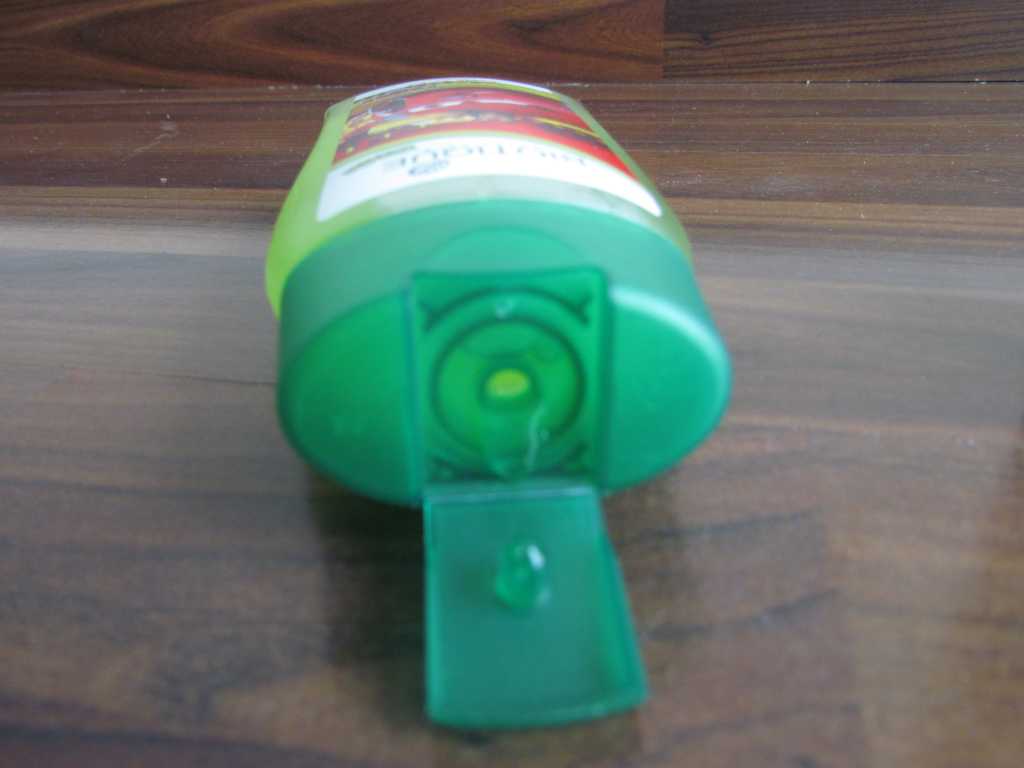 Apple twist shampoo: This gentle, 100% soap free shampoo is a natural blend of pure green apple extract, sea algae and centella to cleanse delicate hair and scalp, without dryness or irritating baby's sensitive eyes. Special pH balanced, no-tear formula rinses easily for healthy, shining hair.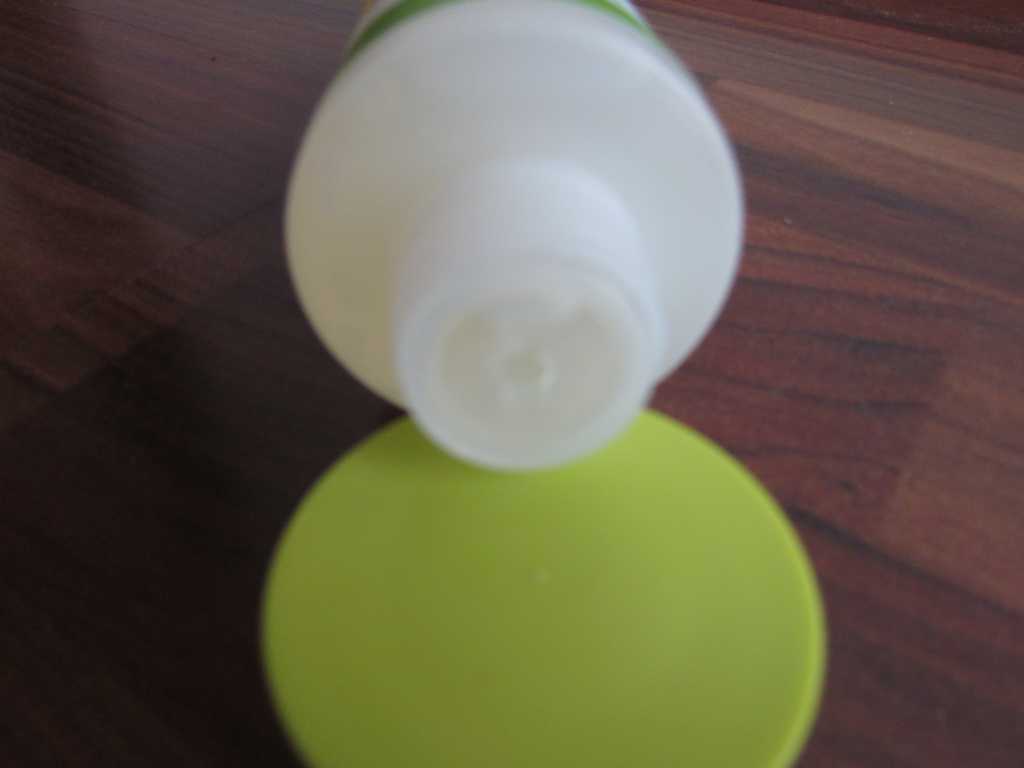 Big Berry body wash: This gentle, 100% soap-free, body wash is a natural blend of wild berries, sandalwood oil, honey and aloe vera to make baby's and mommy's bath time a delightful experience. Light-foaming, pH balanced formula refreshes and nourishes sensitive skin, without dryness or irritation, for a soft and comforting feeling.
Packaging: The packaging is super cool and something to attract the kids with Disney images. The shampoo is light green and the body wash is . The products come with a nozzle which dispenses minimal product to avoid wastage.
Pros of Apple twist shampoo:
It is tear free formula.
The fragrance of green apples is refreshing.
Cleanses the child's scalp and leaves the hair shiny.
It is economically priced.
You need a tiny bit of the product.
Pros of Bio Berry body wash:
It smells delightful.
It works well with a loofah and clears all the dirt.
Cons of Apple twist shampoo and Bio Berry body wash:
Availability is a problem, but it is present on online stores.
Rating : 4/5