Who doesn't fancy a clear and bright face? A clean face can instills a sense of confidence and the skin on the face is the most sensitive part of your body and needs a milder products. So when Organic Harvest gave us a face wash to try we were excited.
Claims: A Paraben free formula which cleanses, scrubs, and provides whitening to your skin. The active used in this face wash is pure Ribose, a natural pentose obtained by biotechnology from corn seed sugars. It restores energy to the skin for a global anti-aging action. It has irregular-shaped granules which are soft enough to prevent scratches on the skin.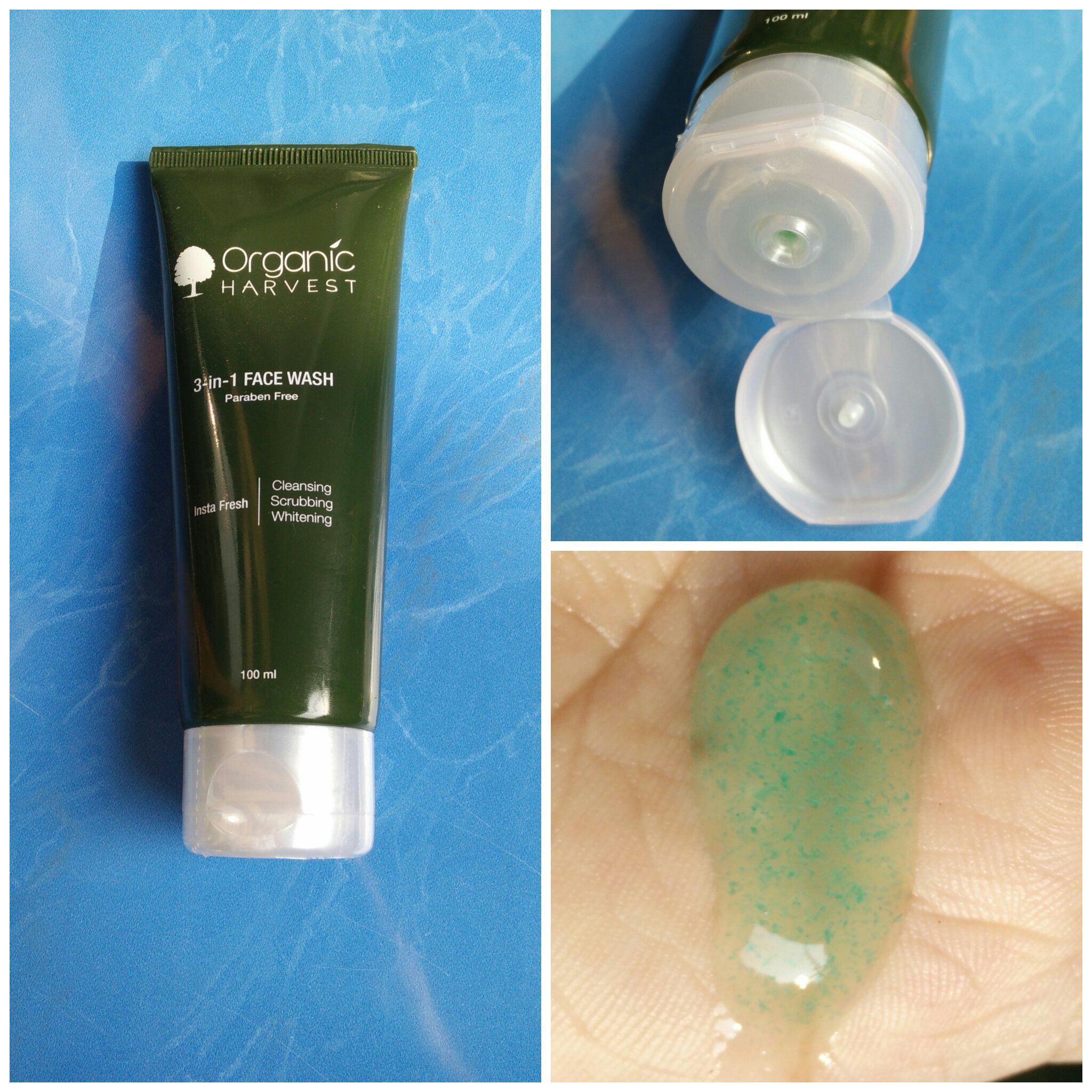 Available at: Major retail outlets across India and also on all key e-commerce websites
Price:  Rs. 395/- (100gms)
Packaging: The face wash is packaged in a dark green tube with a flip open cap and a small hole for dispensing product.
Texture : It's a translucent green gel based facewash with tiny granules that helps in scrubbing.
Pros of using Organic Harvest 3-in-1 Face Wash:
It truly lives up to its name Organic Harvest 3-in-1 Face Wash are actually 3 in 1.
It's free from harmful chemicals and parabens.
The granules are not harsh on the skin.
Great to carry as the cap is tight.
It removes residual makeup and dirt efficiently.
It Unclogs pores
Only a small pea-sized drop of the face wash is needed for the entire face
Gives the fresh squeaky clean skin feeling.
Cons:
Can be drying and harsh in winters
Rating: 4/5