My take on the Attitude Matte Lipstick in Strawberry Rush:
Lipsticks have been a girl's best friend since ages. It changes your entire personality, every time you apply one. Recently I bought a Strawberry Rush shade from Attitude Matte Lipstick collection of Amway's store in V3S Mall Laxmi Nagar, Delhi. The only sad part is, Amway does not have many stores so checking our their testers in not really a possibility.
The color of this lipstick is beautiful and you can carry it both for parties and to your office. I wore it first at my friend's birthday party and was happy to receive compliments from everybody. It is a good choice to make as you get the lip color under budget and their products are a reliable one. Attitude has many more lip shades you can choose from.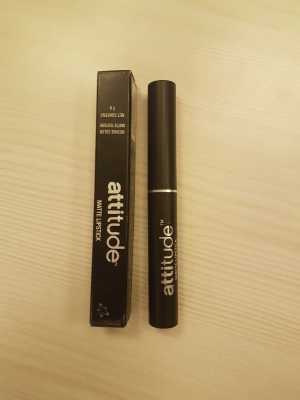 Price: It is priced at 349 INR.
Packing: The lipstick comes packed in a black case that is rectangular in shape. The name of the lipstick is written in front while the price and color are on its side in a white space. You get a long black colored cylindrical shaped lipstick box inside.
Claims: This Attitude matte lipstick claims to provide high color pay off and uniform coverage in a matte texture. It glides weightlessly on the lips with ultimate precision and in a single stroke leaves an intense color.
Net content: 2 gram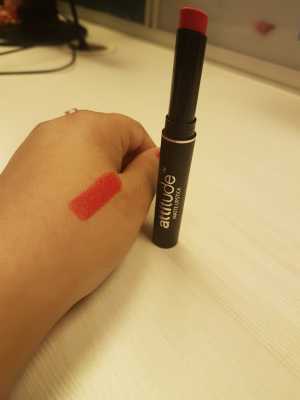 Pros:
This lip shade suits every skin tone.
Can be worn at both parties and in offices.
It does not have any fragrance.
Can be applied easily.
Has long stay.
Is a unique colour.
Worth buying under 400 INR.
Available online.
Cons:
Dries out the skin after some time.
Is available only at Amway stores that you find at fewer places only.
Availability is an issue.
Rating: Since it is affordable, it can be given a chance. I would give it 3/5.