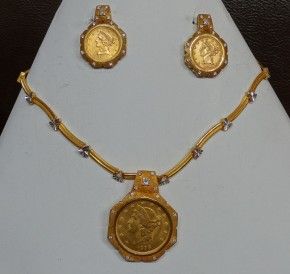 For most of us "Coins" would mean a form of currency meant to carry out financial transactions. The coins which we currently use in our day-to-day transactions are made of Stainless-Steel, Nickel, etc but in the eras gone by Coins were made of Silver and also Gold.
Not only were they made in semi-precious and precious metals but they also carried some very beautiful motifs/ designs on them. The coins were designed so beautifully that they were considered more as pieces of art.
Due to the coins being made in Silver and Gold, many people fashioned jewellery by incorporating these coins into them. Coins were used in necklaces, bracelets, pendants, earrings and many such jewellery pieces. Women and men alike took immense pride in flaunting this jewellery. However there was a problem.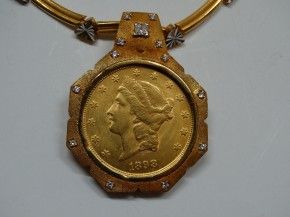 The jewellers of those times incorporated the coins into the jewellery pieces by soldering them and thereby causing permanent damage to them. People started realizing the damage being caused to the coins and decided to forego on wearing them as pieces of jewellery.
However not all could give up on their love of wearing jewelleries which had these lovely piece of arts and at the same time they did not want to cause any damage to the coins thereby spoiling them. So they decided to design jewelleries which would not cause any harm to coins.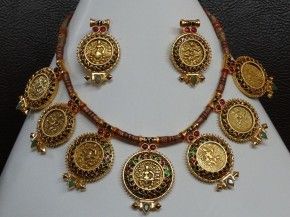 Now you too can be among the privileged few who can proudly flaunt a piece of art and history without causing any damage to it. Immense care is taken to ensure that no harm is caused to the coins and at the same time proper care is taken so as to secure the coin in the jewellery.
Each and every piece of jewellery is exclusive and all of them are hand-made. Coins are carefully selected and designs are thought of to match the period and region to which the coins belong.
The jewellery is all hand-crafted in 18 Carat Gold using genuine coins. Each and every piece of jewellery is accompanied with a short note on the coin describing the era and dynasty to which it belongs.