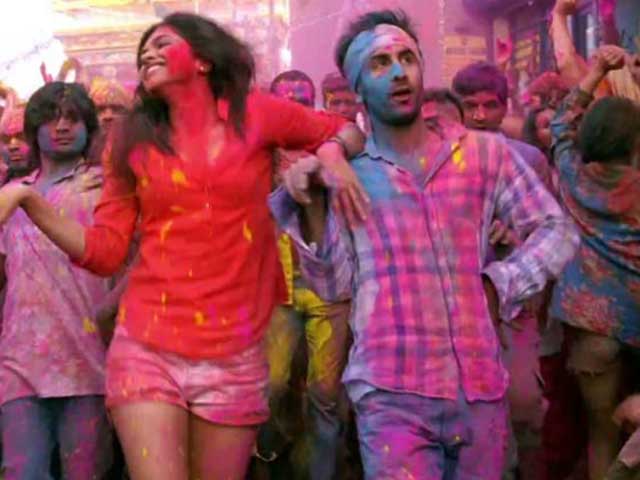 Dressing up on Holi can be a pain, while everyone expects you to wear old clothes, and no girl likes feeling outdated during festivities!  Style and comfort are very important for this festival but a chic  transparent or tight dress  will make you feel  uncomfortable. Here are a few tips to look stylish and comfortable this Holi:
Ditch whites: Whites might look good in films but in real life white gets transparent and attract unwanted attention. Ditch the whites and wear a solid (preferably dark colour) especially if you plan to play with water. Whites are ok if you plan to play with dry colours and flowers (though there will always be someone who will ruin this by getting permanent ones!).
Wear stiffer material: Avoid soft materials like georgette, crepe or soft cotton. Soft clothes are more prone to getting torn after they are wet. Plus they stick to your skin and show every possible curve, bumps and your nipples too! A stiffer material will stay as it is and not make you look vulgar. PS a busy print will also help avoid the highlighting effect.
Cover yourself up: Avoid showing too much skin as the colour will settle on the uncovered skin and will be a difficult task to remove. Add a bandana to your hair, wear a dupatta or you can wear a pair of old sunglasses to avoid geting extra colour. The trick is to avoid getting too much colour on your skin.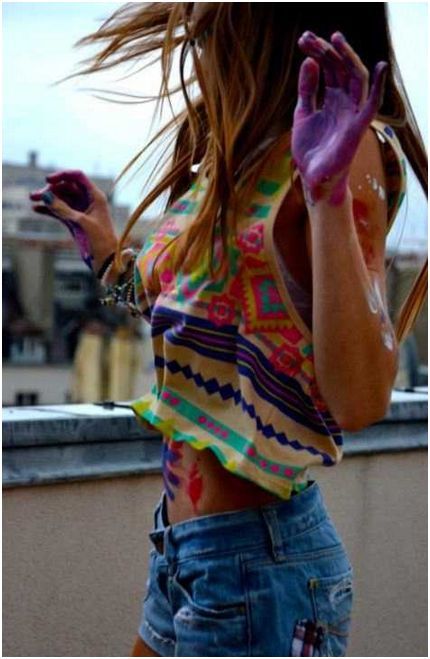 Make a pretty braid: Loose hair can attract a lot more colour and can be difficult to manage once wet. Loose hair absorb colour which makes them brittle once you wash them. Oil your hair well and style them. Braided or ponytail look chic and well kept. You can also sport a gajra to look pretty.
Right footwear: Often we pick out footwear which is old or unusable. But the right footwear is important to avoid slippage and protect your feet from colour. Wear those plastic ballet flats widely available, they look chic and are comfortable.
Accessorise: What's holi without adding some colour to your outfit? Wear multi-coloured metallic bangles. You can add colourful clips to your hair. Never wear expensive jewellery when you go out to play Holi. Also avoid wearing anything sharp.
How do you dress up on Holi? Tell us your styling ideas by commenting below.