Check out some amazing ways to wear a layered necklace:
We women have a love affair with accessories and these days there are so many options to choose from. Gone are the days of heavy necklaces instead stylists are choosing delicate necklaces that are feminine and simple. Following the same footsteps, layered necklaces came into the trend. These necklaces are simple and make an outfit stand out, but styling them is not an easy task.  Check out some ways to wear it like a pro:
Body chain with a deep neck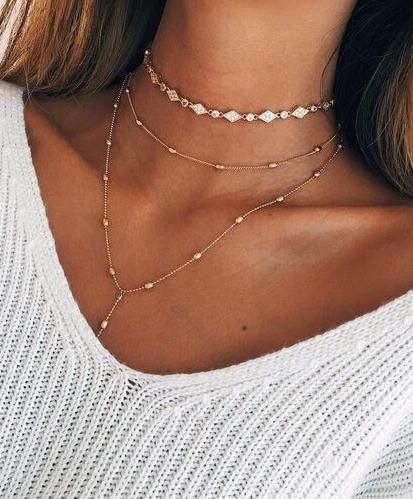 Body chains are very stylish and daring; if you want to try something new you must try one. If you are wearing a plain deep neck or a crop top you can wear a body chain with it, this way you can show the originality of the chain. I would suggest you wear them with dark outfits so your jewelry stands out. To wear it like a pro add a dainty necklace to your body chain and there is no doubt that you will look amazing.
Mix up different patterns and designs in long length necklaces to add interest to your outfit. You can wear a long layered necklace on your simple dresses. Pendants work great in this style try to keep them the longest.
Layered necklace with casual outfits
If you want to make your casual and normal outfit different make sure to add a layered necklace to it. Styling an outfit seems to be a difficult task; these layered necklaces are a great way to put together a nice look.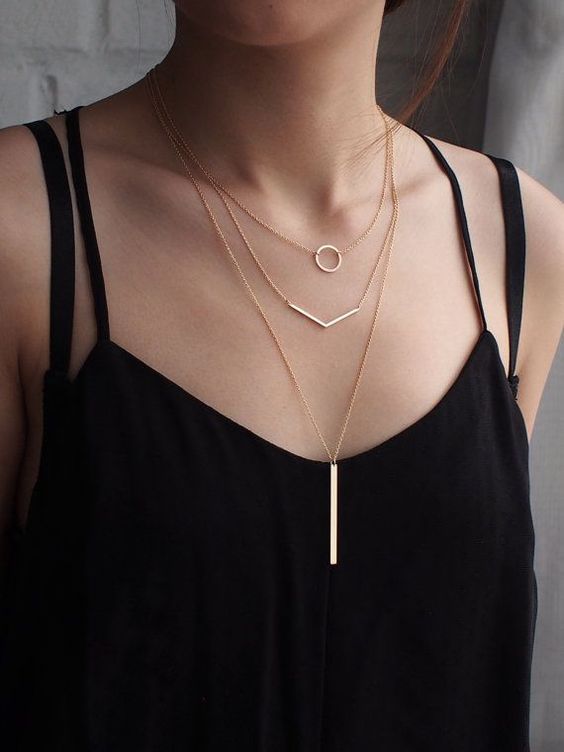 Pairing up with lacy tops
These days V-neck lace tops are very much in trend and they are so easy to style with a layered necklace. We recommend you to pair your top with different length necklaces in order to add dimension to your outfit. As the tops are very detailed combine them with simple necklaces.
Layered necklace with solid colors
Solid colors are always perfect to combine with long delicate layered necklaces for an awesome stylish and chic look. When styled on a solid black color dress these necklaces look elegant and perfect.
Which way you are going to style them?