Check out how you can slay the mismatch earrings trend:
If you are wondering what is new in accessories right now, well here is the answer. Mismatched earrings! These unusual pairs were a big trend in the nineties and are slowly gaining popularity all over again!
These earrings elevate your outfit and add a touch of quirkiness! From wearing a long earring in one ear and a stud on the other, anything goes with this fun look. This trend is all about moving out of your comfort zone and trying something unique. But make sure you don't make things look bad, here are some things to consider while wearing miss-matched earrings:
Picking the mismatched earring set
To avoid looking like you mistakenly put on the wrong pair, choose a pair of earrings that share a common theme. Also, they should have the same color, material and pattern.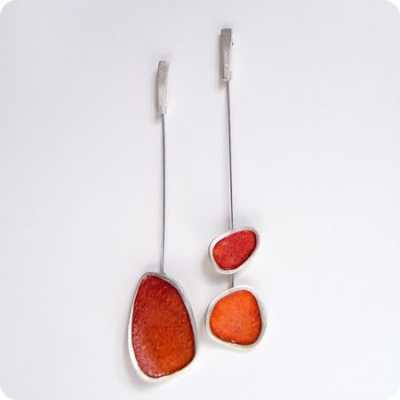 To make your jewelry stand out minimize your outfit and other embellishments. If your earrings are long, try wearing neutral colors.
Pick a complementary hairstyle
Choose a hairstyle that complements your earrings. Tying the hair up and side-swept hairdo is a good way to compliment and complete the asymmetrical look.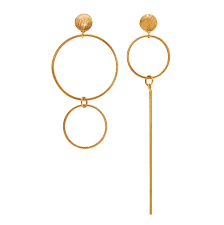 To have the perfect mismatched earring look choose long dangling earrings with short studs on one side.
Any pair can be the solo piece
The important thing about this look is that you don't have to look for the mismatched set of earrings. You can easily pair long, short earrings or the same patterns like loops, quirky etc.
Do you want to try this trend? If you are new at trying it you can begin with mismatching studs that are not very much different.