Here are some college pranks that we all enjoyed playing
College is more about relationships, making new friends,  breaking rules and annoying each and every person possible .College days were amazing and we never wanted to miss even a single day. Pranks were a part of college life and an all-time favorite as without them life was incomplete.  While having lunch at work we discussed about college pranks and here are the most common ones
Kick me tag!
The Kick Me Tag, was always famous during college days. The person tagged had no clue as to why everybody was laughing at her/him and why she/he was being hit by each and every person crossing by. By the time the person got to know he had already been gifted with lots of kicks.
Putting insects next to friends
Insects like cockroaches, grasshopper lizards etc are madly hated by many, especially girls but the wicked friends always knew their weak points which gave them the strength to torture the girls gang. So, right in-between the class throwing a fake cockroach or lizard  was the favorite prank to laugh whole day.
Changing phone's ringtone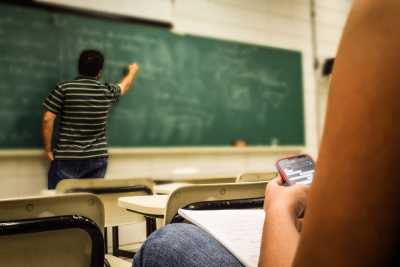 Nothing was more pathetic than this! Sitting in class or with family and your phone rang with one of the hilarious songs with double meaning or some weird ringtone on full volume. People judged you by the song and all your good image was destroyed within seconds.
Sending letters by other's name
Sending something weird written on a piece of paper or letter and throwing to your friends's girl friend or crush was so much fun. Knowing that the person would kill us later still it was our patent right to annoy them till death.
Stealing friend's clothes
Though the friend had to go for some important work but the wicked plans was still executed. Hiding your roommate clothes and makeup used to be the best pass time  which came along with some fights with friends.
No matter how much we annoyed our friends but still they are and will always be the best thing that can happen to us.