This is how you can plan a virtual date with your partner this valentine's day.
Valentine's day will not be the same this year for many couples as due to the pandemic, many places still have restrictions on traveling. You may not be able to meet your loved ones but don't let it dampen your spirit as there are many ways to celebrate your love!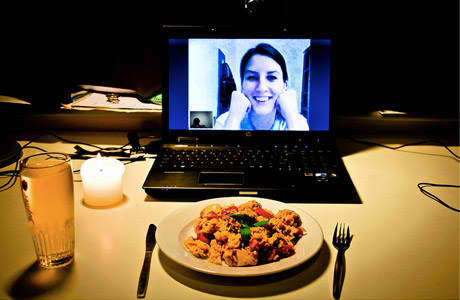 A virtual date has become a popular option during this pandemic as many people relied on video and phone calls to stay connected. Now that many people are used to the idea of spending time with their special ones over a video chat, there are many ways to plan a date and make your significant other feel special. If you will be away from your partner on valentine's this year, here are some ways to plan a virtual date and make their day. 
Plan a dinner date 
Make a meal at home or order in and set up your table. You can also decorate your room with flowers, balloons, and many other things for a valentine's theme. Spend some quality time with your partner and celebrate the day. 
Plan a movie date 
Many streaming platforms have the option of letting people watch movies together. Pick a movie of your choice and grab some wine and pizza. Enjoy your virtual movie date. 
Solve the mystery of an online escape room 
If both you and your partner are enthusiastic about escape rooms, there are many you can solve online and spend time doing something, you both love. 
Surprise each other with valentine decor 
This may be a little difficult to plan but if possible, you can ask for a decor company/team to decorate your partner's room keeping the valentine's theme in mind. You can ask the roommates for help. 
Cook a meal together over video call 
Pick a simple recipe and make it together over a video call. See who got everything right and also do the taste test together. 
Here are some ways to plan a virtual date with your partner. Which option do you prefer?