Check out the favourite foods that make Lord Ganesh happy:
Ganesh Chaturthi is an auspicious day and is considered very important by Hindus. It is celebrated with great enthusiasm everywhere. People perform puja and offer the god his favorite foods to please him. Here we have the bhogs that Ganesha loves a lot and you must offer him on his special day.
Modak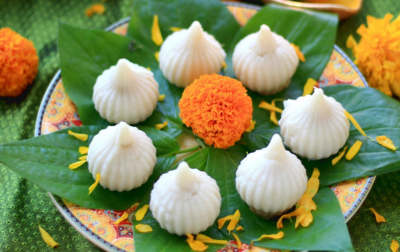 Lord Ganesha loves this sweet and it is his favorite. They resemble dumplings and are filled with sweet coconut and jaggery. When Ganesha circled his parents thrice proving they meant to be his whole world, mother Parvati impressed by this gesture offered him Modaks. It is from then that it is associated with Ganesha.
Motichoor Laddoo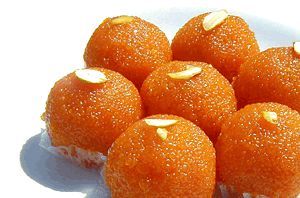 Ganesha's pictures and idol can never be seen without Motichoor Laddoos by his side. This only proves how much he is fond of them. Laddoos signify health and prosperity and Ganesha is known to bring the same.
Peda
This sweet is specially made during Ganesh Chaturthi to be served to the god. It is made of khoya, sugar and dry fruits, and is loved by the god a lot.
Coconut Laddoos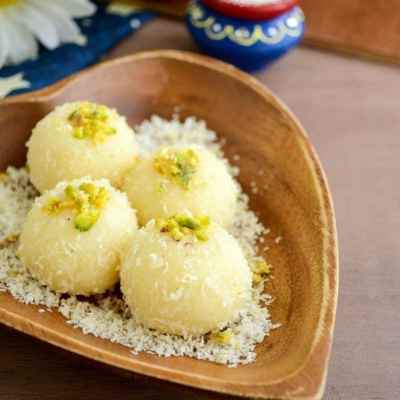 Coconut laddoos are always present at sweet shops during this festival. Ganesha likes these laddoos too. There are different ways with which they are made like milkmaid, khoya etc.
Puffed Rice
There is a story behind offering puffed rice to Ganesha. Once the Lord of Wealth, Kubera asked Ganesha to come for lunch. He was very wealthy and did not pay attention to God Shiva's warnings that his son is a voracious eater. When Ganesha ate all that he had, Kubera ran to lord Shiva asking for help. Then Shiva gave him a handful of roasted rice to be offered to Ganesha with devotion. Eating it, Ganesha's hunger was satisfied.
Durva Grass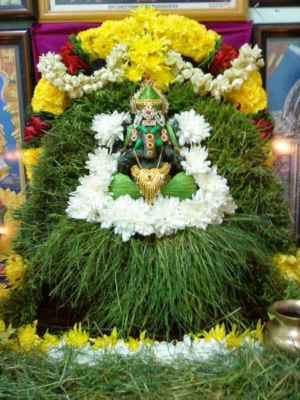 This grass has three blades and is said to attract Ganesha's energy. It is said that when the god was fighting a demon Analsura, he swallowed him that caused him stomach pain. Nothing could cure it and then a group of sages gave him 21 blades of Durva grass that relieved him. That is why it is offered to the god.