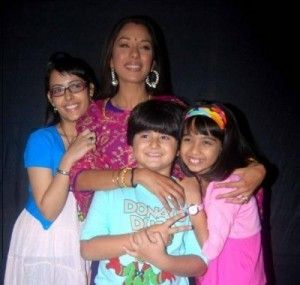 Adolescence is full of stress. The sudden physically, emotionally and psychologically changes can be tiresome. It is important that parents guide their children. To successfully do this, it's very important to be friends with them.
Parenting is not an easy task. But befriending your teenager can be mind-boggling!  Try these:
 Spend time: Spend quality time with your kids, the aim is to talk. Ask about their friends, likes and dislikes and other stuff. Do tasks they enjoy, watch TV with them, play video games or listen to music. If you have a girl, shopping is an ideal way to spend time and bond.
Send messages to them: Exchanging messages on whats app or blackberry messenger. Be tech savy and join the league. Start with forwarding messages and later switch over to conversing via texts. This is also the best way to know about their daily routine and activities. So the next time you are waiting just text them. But don't start harrowing your teenager by excessive texts.
Keep an eye but don't spy: It's essential for parents to keep an eye on their child but don't cross the limit. There is a difference between keeping a track on your kids' activities and spying. Don't forget that adolescence is a very sensitive phase of life; one wrong move can ruin it all. In case you feel something is wrong talk to your child about it. Never inquire from his friends; you will loose all the trust!
Let them express: Never force your decisions on children. Give them the freedom to express their feelings without any fear. Listen to their ideas, thoughts and give the freedom of decision-making. Guide them on regular intervals to avoid problems and mistakes.
Punishment is not the solution: Let us restrain the punishments to school and college. Don't be quick to scold your children for bad choices, just be a good listener and understand their state of mind. Politely and calmly point out the mistakes. If you listen to them, they will more likely to listen to you.
Share your experiences: Share your childhood and life experiences to relate to them, but never go into the 'mere zammane mein' phase! Tell your kids about some of your memories from school, college, job, first date etc. If you share your stories, they will be more comfortable in sharing theirs. Don't be afraid to tell your children about mistakes you made and teach them that making mistakes is part of life.