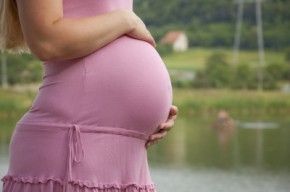 Motherhood is an important aspect in a women's life. In India it's believed that motherhood completes a woman.
Recently a colleague was blessed with a baby girl and while out for a lunch the new mom shared some memories during pregnancy and things she can never forgot throughout her life, "Those were the best days of my life,"she added. During the conversation all the young and old moms too shared their feelings and experiences.
After listening to them we at AAW decided to sum up the conversation and inform its reader or would be moms about both good and bad things a lady can never forget about pregnancy. Read on…
1. The feeling when both the lines turn pink.
2. The first expression of the hubby after breaking the news. The feeling of togetherness is memorable.
3. Good wishes from the family members when the news is shared.
4. The closeness felt with your husband after holding the baby.
5. The first kick from the baby makes you realise that something is inside you or a part of you.
6. Morning sickness and nausea is very annoying and disturbing.
7. Thinking about the weirdest baby name possible.
8. The over pampering and care from the family members.
9. Seeing your little one moving inside the womb in the ultrasound video.
10. The disgust feeling when you stop fitting in your favourite clothes.
11. Paying attention on baby related thing or pregnancy which you never did in past.
12. The incredible feeling to know your baby's growth is going good during each doctor visit.
13. Sitting with your hubby and thinking about the yet to born baby.
14. Being afraid of turning fat every day and the stress to get back into shape post-delivery.
15. Finally the immense labour pain and on seeing the baby the worth of going through it but thinking to never go into it again.
16. Changing of clothes size.
17. Shopping for the baby-to-be.
18. Thinking and guessing the gender of your baby.
19. The ceremonies about your pregnancy.
20. Feeling weirdly cranky, and not understanding why you are crying!