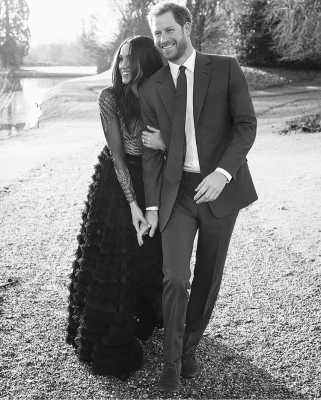 After months of speculations, there is a new update in the royal wedding of Prince Harry and Meghan Markle. The secretary of the royal family came up on twitter to update about the upcoming royal wedding. It read:
Today we have provided an update on the Wedding of Prince Harry and Ms. Meghan Markle.

Read the full statement here: https://t.co/bhrPnJtrNm

— Kensington Palace (@KensingtonRoyal) May 4, 2018
It earlier seemed that she would walk the aisle alone, but the news confirmed that her father would be by her side. Earlier in an open letter addressed to Prince Harry, Markle's half-brother, Thomas Markle Jr. accused her of being a "jaded, shallow, conceited woman" and told that none of the family members are invited to the wedding.
Speculations were also high that her mother, Doria Ragland, would instead take on the duty of walking her down the aisle at St. George's Chapel. However, it was confirmed later that her father would be doing so. Mr Thomas Markle and Ms Doria Ragland will be arriving in UK, close to the wedding weekend to spend time with the royal family before the big day.
In another document released, it said that Prince Harry and Markle have decided to postpone their honeymoon in order to carry out their first royal engagement as a married couple. Their honeymoon destination where they would head after the marriage has not been revealed yet.
The happy couple will postpone their honeymoon to carry out their first official engagement as husband and wife the week after the #RoyalWedding #HarryandMeghan

— Emily Nash (@emynash) May 4, 2018