Check out some simple do's and don'ts to take care of covid patients at home: 
If someone gets tested positive for covid-19 in the home, other members panic a lot. I have been through it and trust me it is very stressful. So what are you expected to do when such a situation arrives? In case your spouse, child, parents, or anyone has tested positive for covid-19 and does not need hospitalization, make sure you take care of them at home. Instead of feeling panicky, load up some knowledge, keep calm and take care of the patient while also keeping your health in check. Here is are some simple dos and don'ts for caregivers at home: 
Do's: 
It is really important for all family members to wear a mask all the time in the house. 

Patients' clothes must be washed separately, first soak them in disinfectant. 

Common washrooms must be disinfected all the time. If there are separate washrooms, keep one for the patient only. 

Use dedicated utensils, linen, and towels for the patient.  

Ask patients to keep their rooms clean. 

Monitor the temperature and oxygen levels of the patient at least twice a day.

Provide nutritious food to the patient.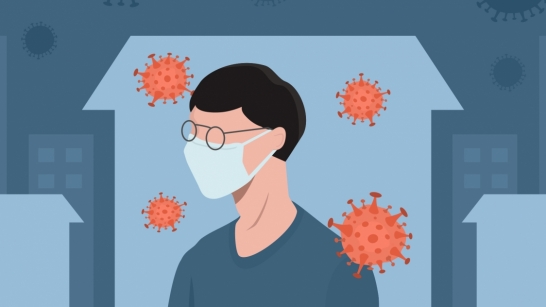 Make sure they stay hydrated and drink plenty of fluids. 

Monitor your health as well. 

Disinfect frequently touched surfaces regularly

Clean your hands frequently  

The caregiver must wear a mask all the time. They should also wear a pair of disposable gloves handling the utensils or laundry of the patient.
Don'ts:
Do not enter the Covid-positive patient's room, as it is proven to be more of an airborne disease than a contact-based disease.

Don't touch them, try to talk with some distance. 

No person from the house of a COVID-19 patient should go outside the house