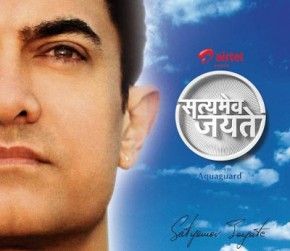 After Satyamev Jayate highlighted the traumatic rape ordeal victims go through; The Union health ministry has drawn new guidelines for treating rape victims.
The ministry has asked all hospitals to set up a designated room for forensic and medical examination of victims besides and banned the two-finger test performed on them, classifying it as unscientific.
The Department of Health Research (DHR) along with Indian Council of Medical Research (ICMR) with the help of experts formulated this set of national guidelines for dealing with criminal assault cases which will put an end to the "horrendous" medical process the victims are subjected to after the sexual abuse.
The DHR has also drafted a new manual for psycho-social impact of sexual violence including counseling that the victims should receive to alleviate her woes.
As per the guidelines, while carrying out medical tests no third person must be present in the room other than the doctor. If the doctor is male, a female attendant must be there. The new set of rules also provide a comprehensive care which must address issues like physical injuries, STDs, HIV, Hepatitis B, etc. Also the psychological effects must be recognised and the patient shall be provided counselling, social support and appropriate referrals, it said.
The maligned two-finger test that was used by doctors to opine whether the girl is habituated to sexual intercourse or not, has been outlawed and doctors are asked not to use word rape in their opinion.
Hopefully the new guidelines will help obtaining justice easier and non traumatic for the rape victim.