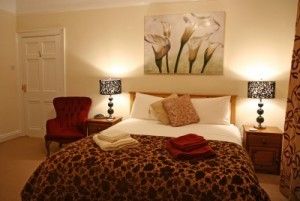 Got bored of the same look your house has donned for weeks, months or possibly years. Well here are a few easy makeover ideas to bring back the charm to your abode.
 Choose an area: Pick the area which is most used or the most boring. It can be your living room or bedroom or the wall next to the staircase. Inject some bright colour to the walls or get one wall coloured to a bright happy shade. Pick yellow, mint, navy blue or silver grey. Lack of time or do not want to get the painters in? Try some cool wall decals; they are available on many online stores. Wall decals are like stickers for the wall.
 Choose a colour palette: Pick your favourite colours or match your existing décor color. Now choose two more colours around it like if your favourite is pink, pick one neutral like cream or silver grey and one brighter one like fuchsia. Now pick accents for the room in the brightest colour and other things in the shades matching your wall. Accents are bigger decor pieces like a huge fuchsia cushion on a grey and pink spreadsheet and pillow cushions can brighten the room. A lampshade is a good idea too.
Hang some style: Hang paintings, photos, or get old-fashioned wooden pegs. The options to hang things are numerous, for instant makeover. Throw some fairy lights on any picture and see the room look beautiful.
 Move your furniture: Try and move your furniture around. Maybe that TV cabinet will look better in the living room than your bedroom. Changing the place of furniture gives your house a new look as you tend to get used to seeing them at a particular place.
 Buy some carpets and rugs: Carpets are great to add some warmth in a house. Buy one in light colour if you do not have kids! Rugs in every room add character. Try and match them with the accent colour.
Mirror mirror on the wall: Add a huge ornate mirror or many small ones on a wall to add dram to the room. Mirrors also help in making a room look spacious.
Never try to do the whole house at once. An area a week is the right and easier approach