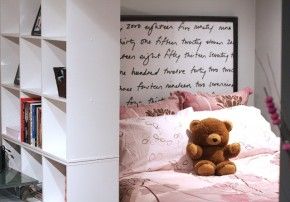 A feminine space has a lot of functions to fill and can get overstuffed. The space should always be open and spacious. Every home should be practical and functional to live in. For girls specifically, factors such as safety and privacy must also be taken care of in the design, says Yamini Agarwal H5 Design.
Proper locks and grills must be installed at all external openings. Door or video intercom can further strengthen security for a girl's apartment.
Blinds or curtains at windows are a necessity. Sliding panels, open shelving units and curtains in fabric or strings can be used to create partitions for privacy within the space. Modular fittings that offer dual functionality can be used to maximize space utility such as sofa-cum bed and foldable tables.
Storage can be maximized by filling even the odd or dead corners with shelves, adding trunks for storing bed linens to be used as centre tables or a part of sitting spaces. Using the vertical spaces with channels & hooks can help maximize storage as well as utility in Kitchen and bathroom areas. Installing large mirrors can be functional as well as create the illusion of a bigger space.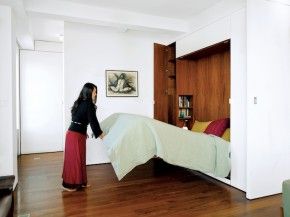 Colors are a personal choice, but one can never go wrong with pastel shades of any color. Feminine colors such as pink, purple, orange or peach teamed up on a neutral base of white, beige or even grey can form a dreamy combination for any girl. Avoid excessive use of blacks and browns as they add a more masculine touch. Use of geometrical or abstract patterns can add a young feel to the space, whereas, Victorian or French prints do the opposite.
Dividing as per function or separating the private and public zones can help organise the area and make the space functional. Girls have a lot of additional items such as stoles to use as throws, old dresses to turn into a cushion covers, jewellery storage as paintings or pictures to pin up on walls. Take out your old junk and use it to accessorise your home, it adds your personality and life to the space. Funky lamps or light fittings, bright cushions, plush rugs, warm throws and candles are a few must haves to accessorise a feminine space.
by Yamini Agarwal H5 Design