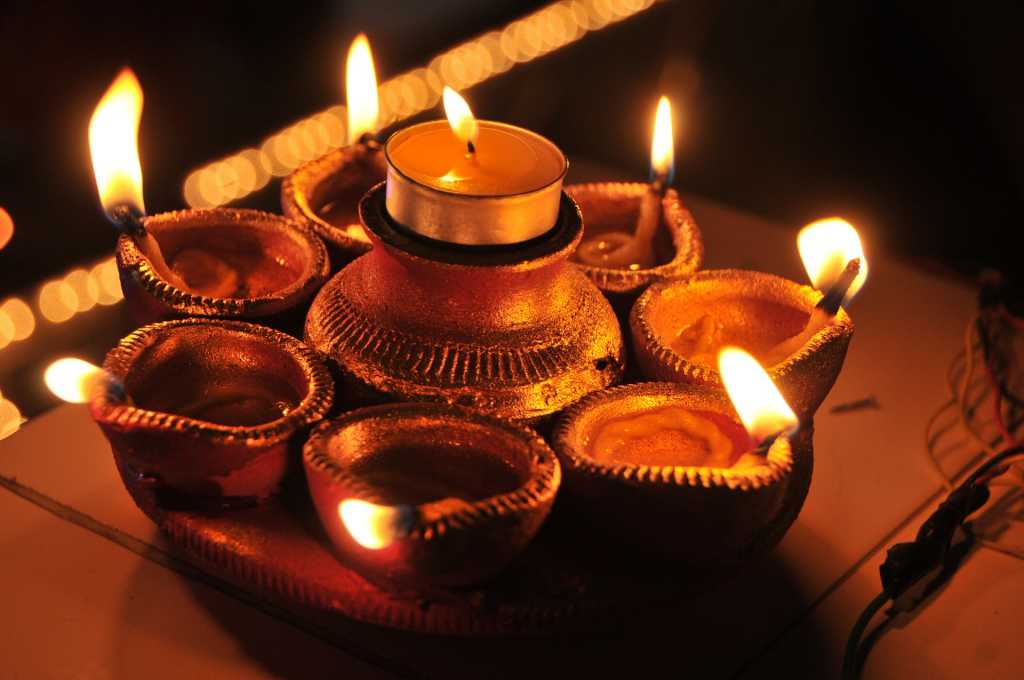 Here are few things that you can do with your family this Diwali
Diwali is an auspicious occasion but over the years the festival has become more about exchanging gifts and getting stuck in the traffic over celebrating it at home with your loved ones. So this Diwali team AAW tells you few ways to enjoy this festival with your loved ones.
 Call and wish your loved ones: With the advent of technology we all have become lazy. Instead of calling our family, extended family and friends we drop a message and forget about it. This diwali allot one hour and call everyone you feel is important. People will be happy you called.
Get traditional: Deck up in traditional clothes and make your family also adorn Indian ensemble.
Cleaning: Cleaning the home and giving it a complete makeover is probably the best way for a family to bond. Zero in on a rangoli design and all the family members get to make and decorate it. Decorate it with flowers, dry and coloured paints, pulses and diyas.
Crackers: Delhites  cannot burst crackers so they can enjoy a less polluted Diwali with your family members over good food, games and loads of love. For others they can burst crackers but do keep the air pollution in mind.
Watch the latest movies: Every year on Diwali lots of exciting new movies are released. Pick between the latest releases or you can watch your old favourite.
Games: Play some interesting games like tambola, cards, sweet eating composition, antakshari and many other with your family.