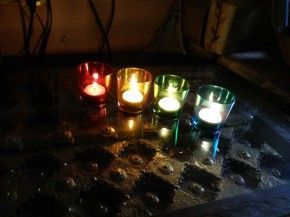 Ordering for your house from online stores is a big gamble. Often the products can be inferior to products on the website and you end up forwarding or discarding them. When we got a chance to try Homesake India homesake.in the products were beautiful but they were delicate glass products the kinds which can break in one go! So we decided to wait and see if the products will be prefect.
Site offers: Homesake.in offers many beautiful glass vases, candle stands, glass neckpiece, unique coasters and stunning variety.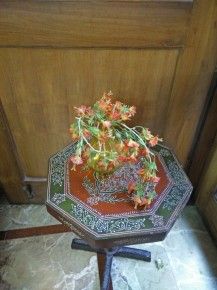 Delivery time: They take about a week to 10 days.
Packaging: The glass products were so well wrapped! They were in a cardboard box full of paper shavings. The products were individually wrapped in thick cardboard paper to avoid any breakage. Smaller items were packed in cardboard boxes.
Why to buy from homesake.in: The quality speaks for itself. What is on site is the product you get.
The glass products are packaged well.
Amazing variety of products even though they cater to a niche.
Timely delivery.
These are great for gifting during Diwali or house warming.
How it transformed the house: I used these lamps and candle holders to make a corner of my drawing room look lively. The subtle candle light offers a beautiful glow and makes me happy! From a creepy, sad corner I now have a happy and well lit corner.
Any issues I faced: None!
Will I purchase from them again? Definitely. The quiet corner of my room has been redone and redecorated!
Rating: 4.5/5