Here is everything you should know about the recently launched Samsung Pay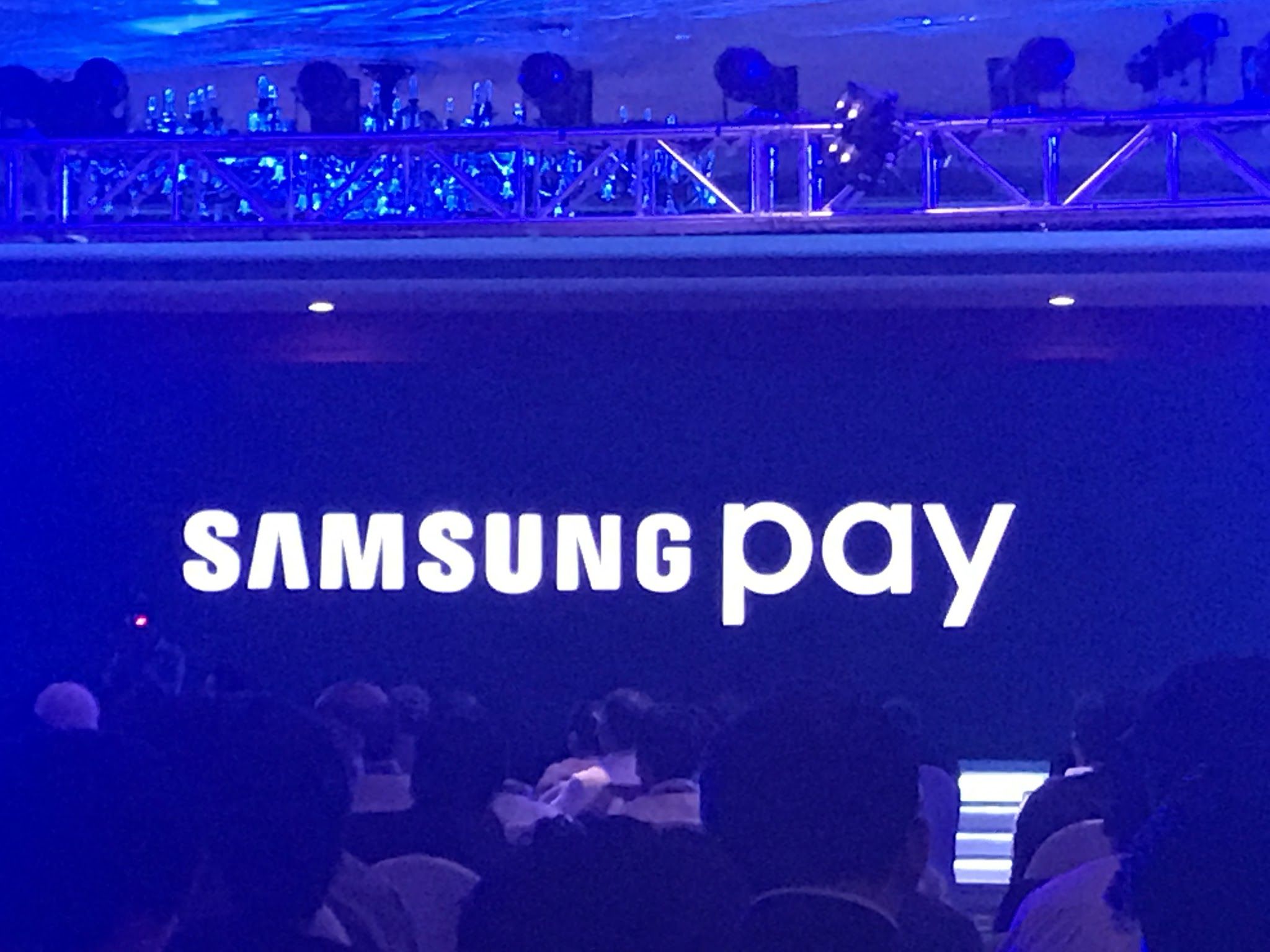 Samsung has launched a new digital payments service named Samsung Pay in India. If you follow us in social media you must be aware that Team AAW attended the event yesterday which was held atThe Leela Ambience Gurugram Hotel. At the event we did some shopping with Samsung Pay to understand how it works and here is all you need to know about it.
What is Samsung Pay all about?
It is a mobile payment service that allows you to pay for goods and services by just waving your Samsung smartphone near the swipe machine instead of swiping a credit card.
How it works?
The app is for Samsung phone users only. One can open the Samsung Pay app and integrate their credit/debit card and even paytm with it. The user can then make a transaction by swiping the pay service from the bottom of the screen. The screen will offer options of cards (which you have integrated) to pay from. A total of 10 payment cards can be added to it.The user can select the card and brings it close to the POS (point of sale) machine and once the merchant has entered the amount for the transaction, the machine connects to the payment gateway and asks the user for the bank/ATM pin. Entering the PIN completes the transaction.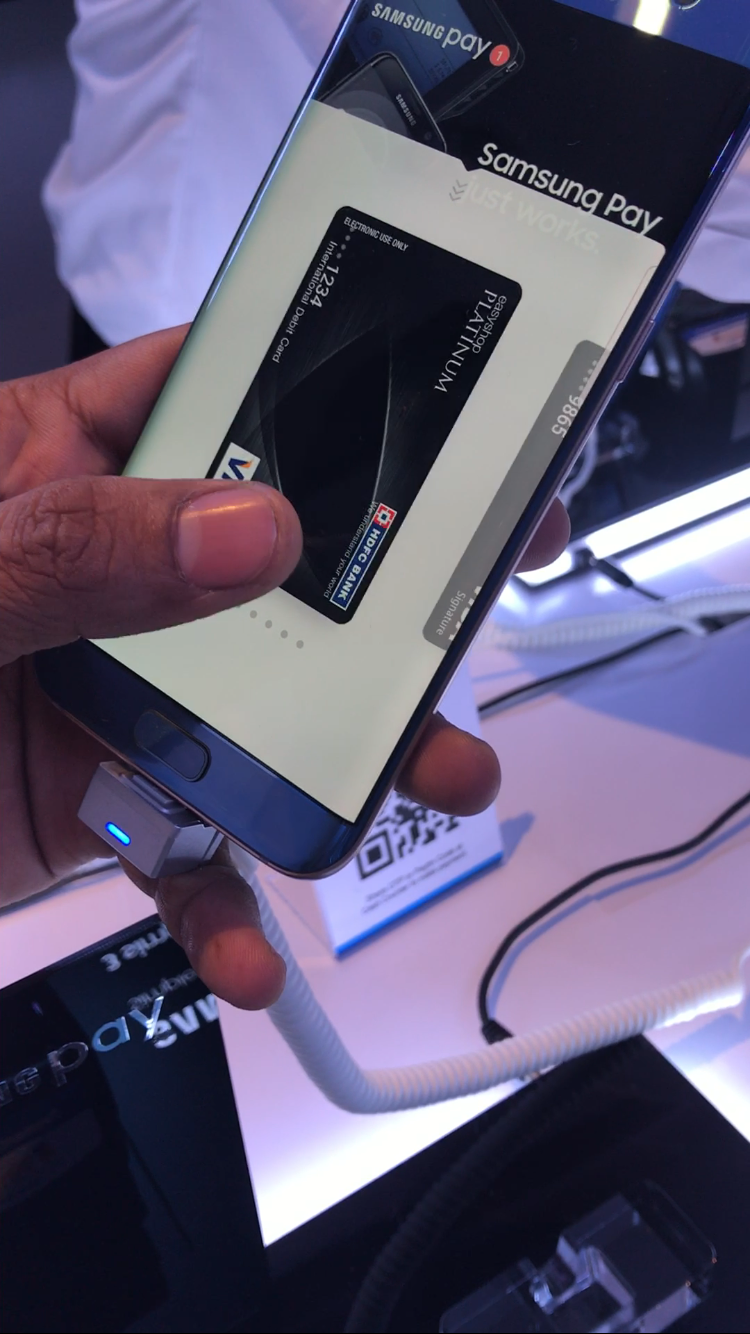 Where can we use it?
It works with all regular swipe-based card machines which support NFC (near field communication) or MST (magnetic secure transmission) so you can use it anywhere.
Is this service available on all Samsung smartphones?
Currently it is only available for selected models like Samsung Galaxy Note 5, Samsung Galaxy S7, Samsung Galaxy S7 Edge, Samsung Galaxy S6 Edge+, Samsung Galaxy A7 (2016 and 2017) and Samsung Galaxy A5 (2016 and 2017), Besides this the service is also supported on Samsung Gear S3.
Is it safe?
It is completely safe as it has three level of security -finger print, biometric and pin number. Since all transactions use a random token instead of the card number, so the actual card information isn't shared while paying. Secondly it is protected by Samsung Knox—a patented security technology, so even if your phone gets stolen no information would be revealed.
Other benefits
The Samsung Pay app also offers promotions from banks on reward points. Also you can enjoy some cash backs and discounts.
Since we are moving towards a cashless economy so this is a great app and now we can go anywhere just with our Samsung Phone.