Check out the reasons to visit Delhi's first museum of illusion:
Hola Delhi people! There is a cool new place in the city that brings education and entertainment in one place. And it is a Museum of Illusions. Inaugurated on February 10, 2021, the museum features over 50 insane exhibits that will play with your mind and introduce you to some of the most breathtaking illusions. Here are some reasons why you should visit the Museum of Illusions.
A museum-based on the principles of maths, science, and psychology
Some of the best ways to study science lie in cool videos, documentaries, experiments and everyday experiences. Museum of Illusions is your fun neighbourhood information that's based on the principles of Maths, Science and Psychology.
Learning meets fun for all ages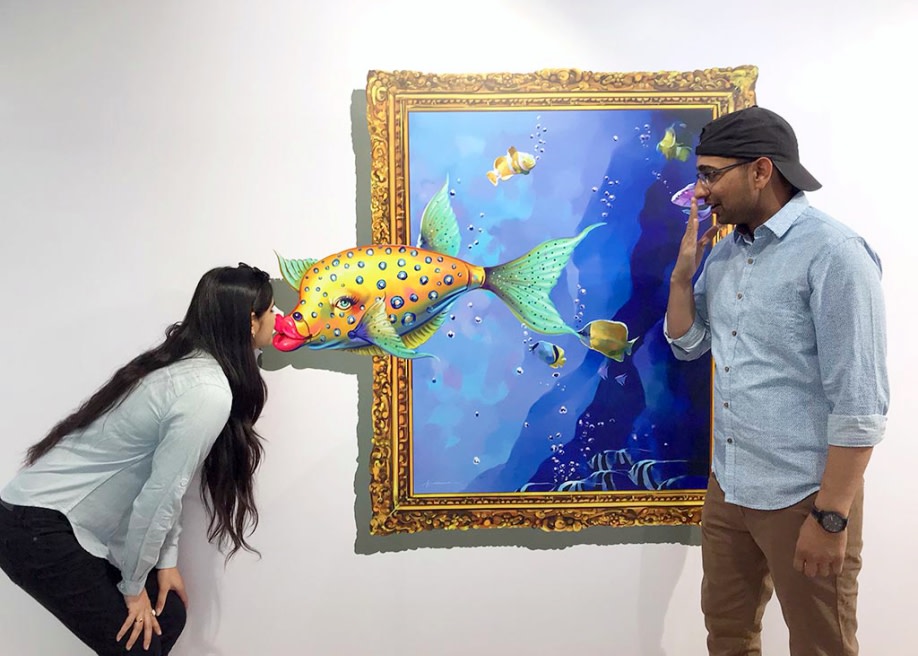 As this museum encourages you to apply the principles of Maths, Science and Psychology, it truly makes learning fun for all ages. It is a fun way to spend your weekend. Bring your family and spend quality time with them and have fun
Museum of illusions seems like walking into that mirror maze, where every corner brings something new. See your reflection five times in a row, watch yourself shrink in size or witness things floating in mid-air.And in another room, you can actually see a fascinating exhibit that makes you question everything. Water flows uphill, balls roll upwards and you can't understand if you're standing still on a slope or flat surface.
Capture Insta-worthy pictures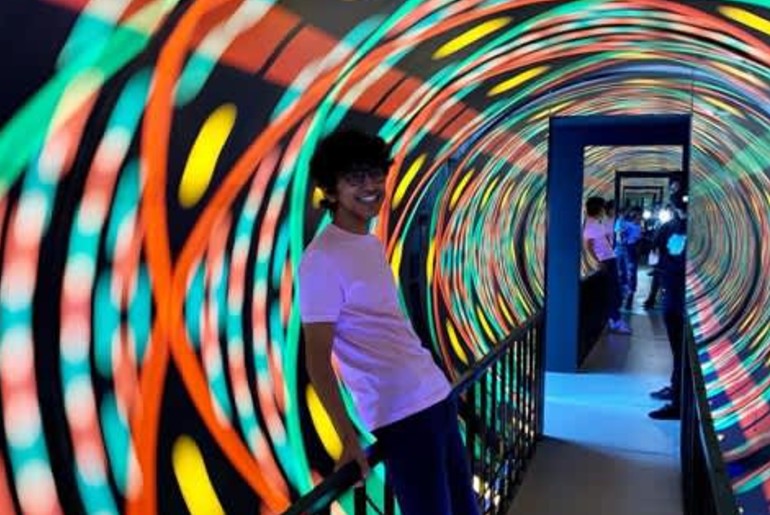 While you are enjoying the colorful, bright and head-spinning optical illusions and other experiences. This quirky museum that welcomes everyone ensures you have a great time. Capture Insta-wrothy pictures with your loved ones. Get some quirky pictures clicked like your head popping out of a plate, playing cards with yourself at the Clone Table and jumping up in the Anti Gravity room, these pictures will fill your social media feed.
Address:  A Block, A 30-33 1st Floor, Rajiv Chowk, Connaught Place, New Delhi, Delhi 110001
Timings: 11 am to 8 pm
Price:  INR650 (for 18 years and above),  INR520 (for 3 to 17 years old) (Monday – Thursday), INR690(for 18 years and above), INR 550 (3 to 17 years old) (Friday – Sunday)
Contact: +91 11 4081 3301