Places where Janmashtami is celebrated in full swing.
Janmashtami is a festival which is celebrated as the birthday of Lord Krishna.  It is one of the  grand festivals celebrated in India, especially for the devotees of Lord Krishna. People keep fast (Fast is kept till midnight, as it is believed Shri Krishna was born at midnight), decorate Lord Krishna, get dressed and visit the beautifully decorated temples in their city. Also, little kids are dressed like Krishna and perform activities like 'Matki Phod'. This year Janmashtami will be celebrated on 7th Spetember and Team AAW tells you the list of places that you must visit on Krishna Janmashtami
Iskon temple,East of Kailash
Devotees in a large number visit the temple to celebrate the festival. The Festival starts from the early morning and ends at midnight.  The temple organizes different activities like- Bhagavat Katha, Shobha Yatra, and Maha Abhishek. To experience the true beauty of this festival visit any Iskon temple.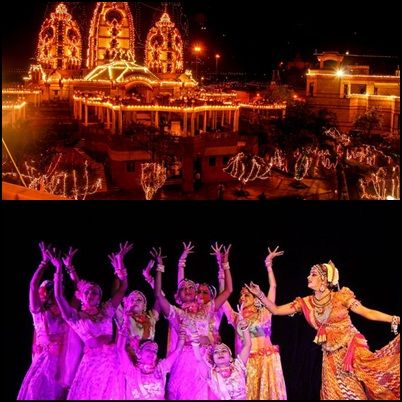 Iskon, Punjabi Bagh
This festival from past 37 years is attracting visitors not only from Delhi but whole India. For a month all the organizers put in every effort to make this festival a grand celebration with a full 9 days schedule which includes Jhankies, Bhajans, eating stalls and dance performances etc.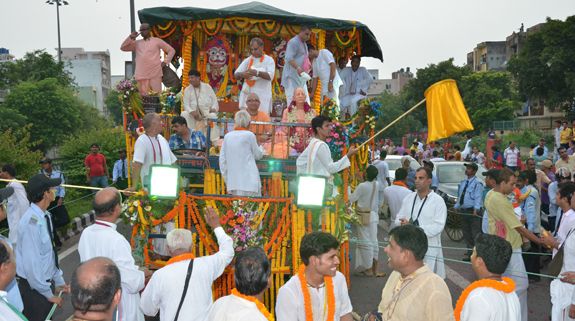 Birla Mandir
On the occasion of Janmashtami, thousands of devotees from around India visit the Lakshmi Narayan Mandir (Birla Mandir). The temple is delightfully decorated and  special programs are conducted on the occasion of Krishna birth.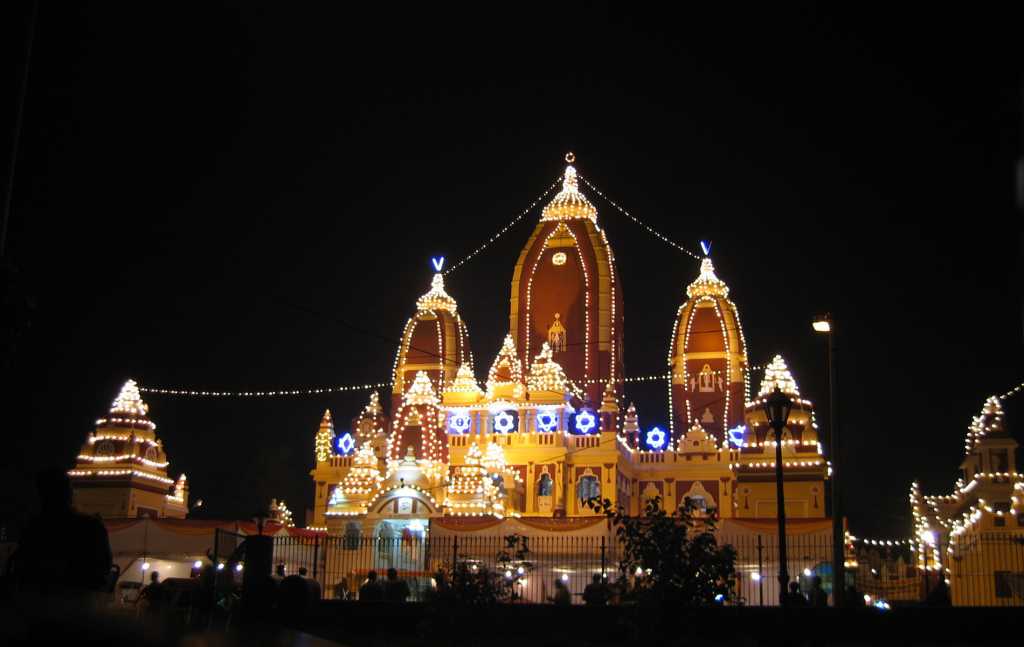 Chattarpur Temple
Also known as Shree Adya Katyayani Shaktipeeth Mandir, it is located at Mehrauli area, Chattarpur. There are special celebrations during Janmashtami and the idols are decorated with new clothes and ornaments . The temple is beautifully decorated with flowers and lights.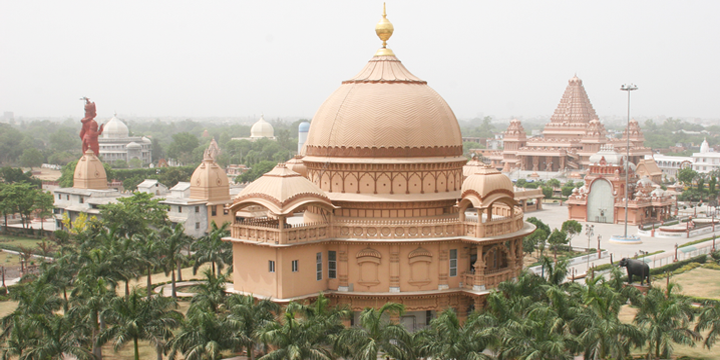 Mathura and Vrindavan
Though you can enjoy janmashtami in all these temples but to experience the ultimate feel of this festival you should visit Mathura and Vrindavan. As Mathura is the birthplace of Lord Krishna and he spent his notorious childhood in Vrindavan, both the cities have a grand celebration on Janmashtami. The celebrations are done for 10 days.