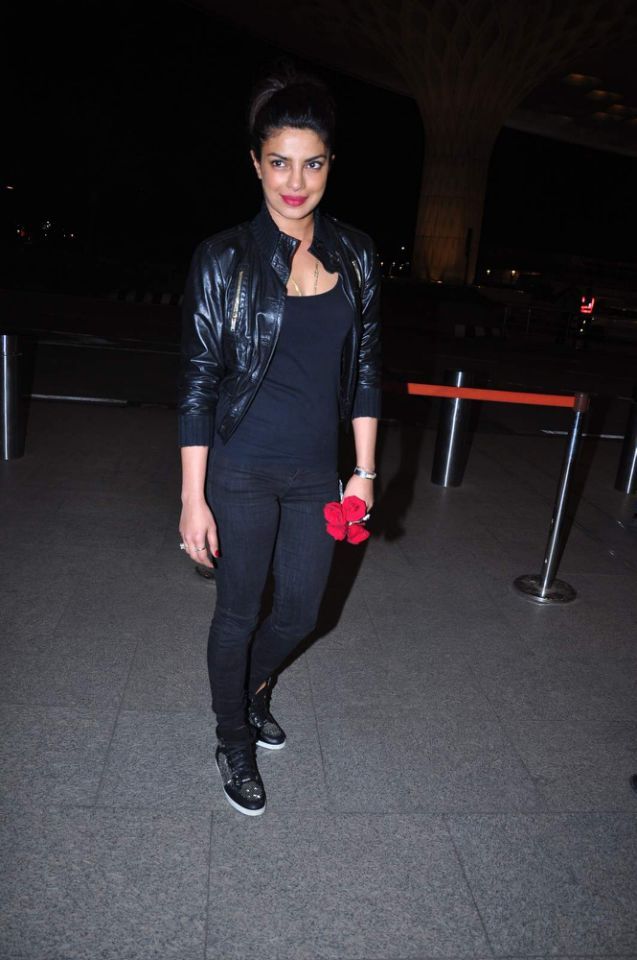 As you walk into the airport, the excitement of a new destination sets in. Dressing up for a journey to remain relaxed and comfortable is very important . Always wear old clothes, as new ones might be uncomfortable. Wearing gym wear is a strict no-no, try these chic ways to glam your travel quotient.
Select the top wisely
Wear a nice tee shirt or top. Avoid light colors, as they tend to get dirty and look shabby during the travel.
Wearing a monotone full sleeve tee is a good idea, as the air-conditioning can be horrible on planes. Avoid neck plunging or navel grazing tops; they can be difficult while traveling.
Try wearing long tops or kurtas they are comfortable. Wearing a loose tee might be a good idea.
Of lowers and leggings
Lowers or sweat pants might be super comfortable but they can look frumpy! Pick a pair of leggings and if you are in a mood for some fun try some printed or neon colored ones.
Jeggings are perfect if you want that denim finish with a comfort of leggings.
Skintight jeans can get very uncomfortable during travel.  A kurti and salwar is a better idea!
The right footwear
Pick a glittery pair of flip-flops or ballet flats. Never wear anything with laces or zips on them. Boots, high heels can make your feet sore. Never wear a new pair to avoid a shoe bite.
Some essentials:
The idea is to layer, due to the varying temperature you might face. So always keep a hoodie or cardigan in your hand luggage.
Always carry a soft shawl, it is very useful, especially while sleeping.
Always remember to carry your specs and sunglasses in your bag. For celebrity glamour sport a big slouchy handbag.
Keep accessories to a bare minimum. Earring studs, watch and a ring are more than enough. Do not put makeup as it can wreck your skin before the fun vacation begins. Mosturise your skin to avoid any travel related dehyderation.
Smile it is the most important accessory for a vacation!