Doesn't Akash deserve a sexual assault case?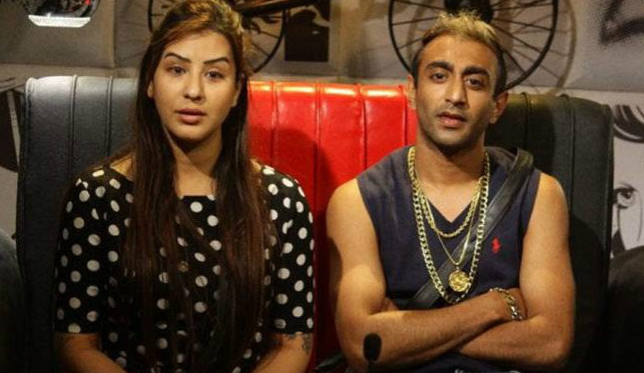 Bigg Boss 11 has gone too down the drain when it comes to morals! Yes it is entertaining AF but this season is crass from slut-shaming, weight shaming, age issues, fights it keeps on getting worse.
While the world is tweeting on sexual harassment and #MeToo is trending across the globe, sadly, Bigg Boss airing a kiss where Akash forcefully kisses Shilpa is not doing the makers any favours. The channel acted irresponsibly by airing this footage and when people questioned them on why did they air something so demeaning the Colors representative replied with a "No comments" message.
When this video of Akash forcibly kissing Shilpa surfaced online, Twitterati has been demanding his immediate eviction from the show. But many also feel that eviction from a game show is not enough and he needs to be charged with sexual assault. While all that we know right now is that Salman will ask Akash to say a sorry to SHilpa. But wouldn't a Sorry give that boost to most sexual predators?
While many might see it as what friends do but Shilpa's reaction shows us that it was unwanted and she was not too happy with the kiss. What are your thoughts about it?
Guys please use #EvictAkashDadlani in your tweets. That guy Akash Dadlani will have to pay for the shameful act he has done. Sexual Harassment is not acceptable. @BeingSalmanKhan @ColorsTV

— Bhupendra Siyag 💥 (@Bhupendra_Mufc) December 6, 2017
This is how BiggBoss promoting sexual harassment on national TV to gain TRP, without pondering the effects on society. They could have simply kicked out this bald guy announcing the reason as unethical conduct, and this video shouldn't have released in public.

— Rajat Arora (@beingRajatA) December 6, 2017
Salman sir should throw this dustbin out of the bigg boss house ! Baaki ese rassi se bandh kr maidan me chord do, duniya bhar ki aurate eski vo haal kregi 14 janam me bhi apni asli ma ko akhn utha ke dekhne ki bhi himmat nhi hogi ! #EvictAkashDadlani

— Bebo (@__bebo_) December 6, 2017