Check out details of Sonam Kapoor's wedding ring:
Sonam Kapoor's grand wedding has been the talk of the town, starting from bridal outfits to her mangalsutra everything was the talking point for the people. We have already heard interesting facts about her outfits and mangalsutra. Now we have details about her wedding ring.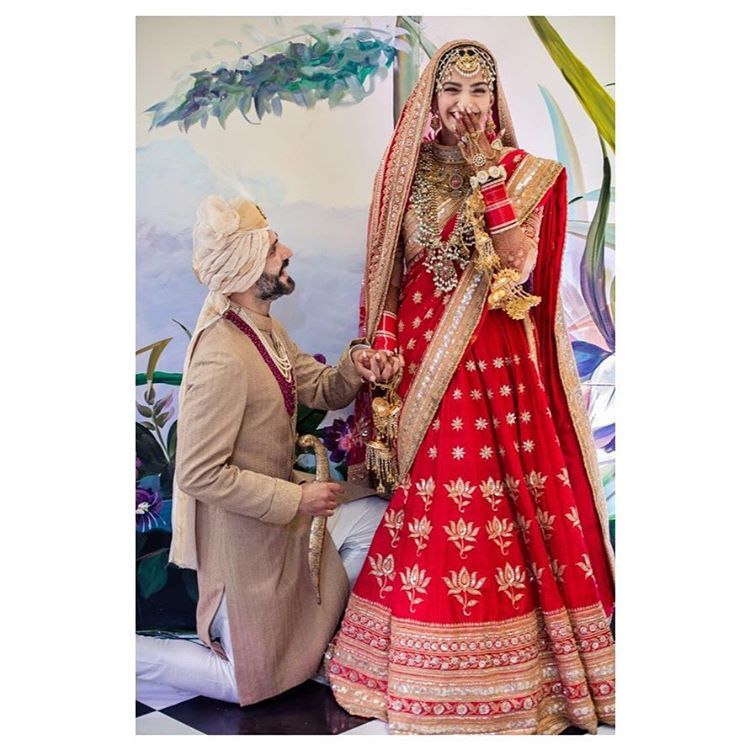 Sonam Kapoor's ring looks stunning on her finger and the price might shock you. According to the reports, the diamond ring that Anand Ahuja gifted Sonam Kapoor on her wedding costs Rs 90 Lakh. The reports also stated that Sonam's husband Anand owns property worth Rs 3,000 crore and if the price of the ring has to be believed, it wouldn't have been a very big deal for him. With this Sonam's ring becomes one of the most expensive among Bollywood brides.
Reports also claimed that her customized mangalsutra has Sonam and Anand's sun sign. It has a solitaire in the center and Gemini sun sign on one side and Leo on the other side.
Have a look at the picture: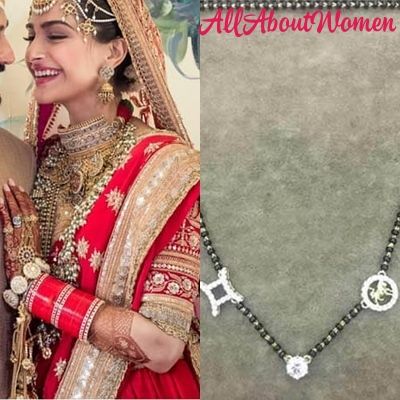 While, Neha Dhupia who recently tied the knot with Angad Bedi in a private ceremony in Delhi, was gifted a family ring. A close source to the couple told that the wedding ring that Neha Dhupia has got has been passed on for generations and this is the third generation which is wearing it. The sources further added: This is a family legacy that is now passed on to Neha and Angad. His parents have been married for the past 40 years and now they want to see the happiness and togetherness forever for the newly-weds. The ring signifies those sentiments,"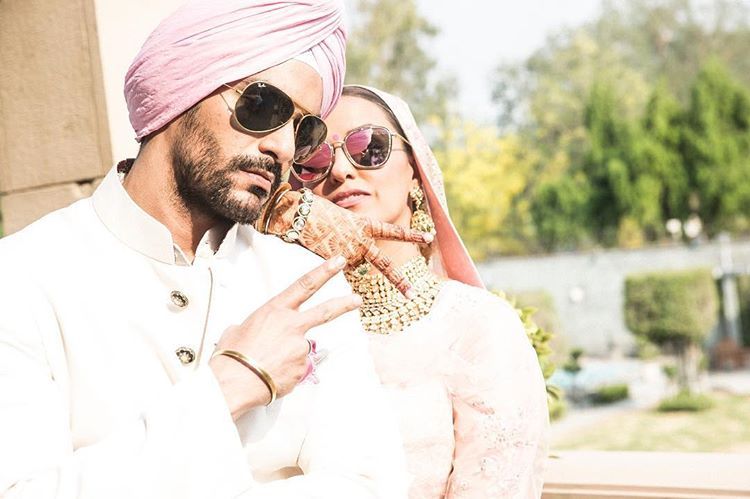 Sonam Kapoor married her longtime boyfriend on May 8 in Mumbai following Sikh traditions by performing Anand Karaj. Just after the wedding, Sonam made her first public appearance at the Cannes film festival in 2018.