As the date of first grand Bollywood marriage of the year nears, more and more details of this starry affair are coming forefront. Few days ago the pictures of the royal wedding card went viral on internet.
The man behind this is best man in Asin's wedding . . . and he is none other than Akshay Kumar,
the man who is an angel to Rahul and Asin.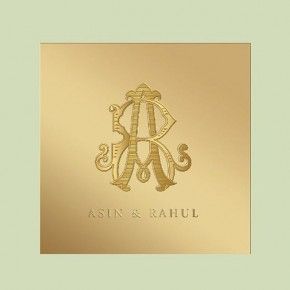 Kumar posted an exquisite picture of wedding card in his Instagram account and captioned the
image as 'Happy to receive the 1st wedding reception card of 2 of my close friends, Rahul &
Asin. Wishing you both happiness always'
Talking about the card, as you can see in picture is a very classy and simple wedding card on
monogrammed black background with golden floral work on it.
Just a day ago, Asin, the actress who made foray in Bollywood with Amir Khan in Ghajini, herself
posted glimpse of the card which is rich cream in color having initials of the couple in gold is has
an entirely minimalist approach.
Going by the looks, it seems that the wedding shall truly be the event of the year! What do you
think? Share in comments below.