How Finding The Perfect Bra Made Me Fall hospitalharrywilliams.org In Love With My Body
In a world where Photoshop and Snapchat filters rule, we all want that perfect 'Instagram-worthy' body. However, I have insecurities like a lot of women out there. It started with my postnatal weight gain, and slowly, I succumbed to using those filters just to get the online validation I didn't know my mind craved for. To say that it was a severe knock on my confidence the day I realized that nursing had changed my body is an understatement.
Accepting how your body changes, is hard on most of us and many new mothers would agree it's even tougher after having a baby, especially when we all are busy comparing ourselves to those celebrity mothers who lose weight in a jiffy, post pregnancy. But, if I told you my secret to looking and feeling better, would you believe it? The first layer of our clothes and the lingerie underneath, often make or break our entire look. A tad bit too loose or too tight, and you are going to look sloppy and feel uncomfortable the whole day! Here are a few things I realized after I went to buy myself some new lingerie at a Jockey store: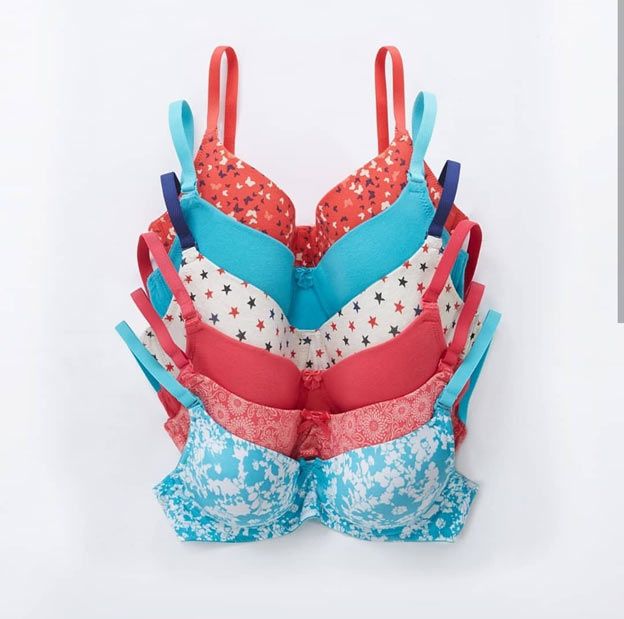 Wearing tight lingerie is a BIG no-no
If Kareena can look like a million bucks post-Taimur, why can't I? The sad reality is that I do not have a barrage of health trainers, nutritionists, and chefs at my beck and call. Also, back then, I was not willing to embrace the changes in my body. As much as I loved my newfound "mommy" status, there was an immense mental pressure to fit into my old clothes. The day I did try my old wardrobe was a complete nightmare! The clothes and not to mention, the overly tight bras, made my plump figure look distorted. My newly engorged bust would hang out from all of my favorite lace bras.
But that one trip for purchasing my correct bra size at a Jockey store gave me an epiphany of sorts! I might have changed, but it was still me! Yes, the bikini briefs would have to wait until the Jockey Hipster range slimmed down my tummy. Somehow, in that trial room, I needed the feel-good affirmation of a well-fitting bra. In fact, I realized that a lot of women would likely be in the same body-hate boat ride like me, weighed down with distorted cup shapes or a backband too tight. In fact, you might be feeling the same way, for all I know!
With comfort comes confidence
Undergarments play a crucial role in making us feel at home in our skin. That day at the Jockey store showed me that comfort is a prerequisite every time I pick up new lingerie. Often the right fit is essential, but the right colors are essential too. I have seen my bra flash across photos. But as they say, you learn with time. The folks at Jockey helped me pick the right bra colors for my black or white dresses. Those of us who are fashion-savvy forget that our climate is not made for synthetics and I learned this the hard way, thanks to an infection. In our hot and humid weather, Jockey bras with their cotton and lycra blend provide that much needed additional comfort. Have you ever noticed a difference in your comfort level owing to the fabric and the feel of your bra? A cotton one will make you feel at ease and light whereas a synthetic one will make you want to itch, scratch or rip it apart entirely (been there, sadly not done that. Yet).
Step 1: Accept your saggy bust
Step 2: Liven it up!
Amidst the rush of life, we often forget that taking care of ourselves is important! With time, our body changes and buying the correct bra is not only a prerequisite but absolutely essential. The right bra helps better your posture and makes you feel lighter. Tight clothes or skimpy fitting bras can often make you feel conscious and irritated.
While I was there, learning about how lingerie affects not only our mood but also the way we see our bodies, I was introduced to the Jockey Woman range. It made me understand that there are different bust formations and with every passing stage of our lives, there's a change in our bust size. Hence, it is important to get that correct fit. In fact, Jockey provides this service wherein you can get your chest measured at a bunch of their select stores to determine what your perfect fit is. Experts suggest that women must get their bust size checked once every six months. However, this often changes if you gain or lose weight drastically. Wearing the wrong bra for a long time can lead to a saggy bust.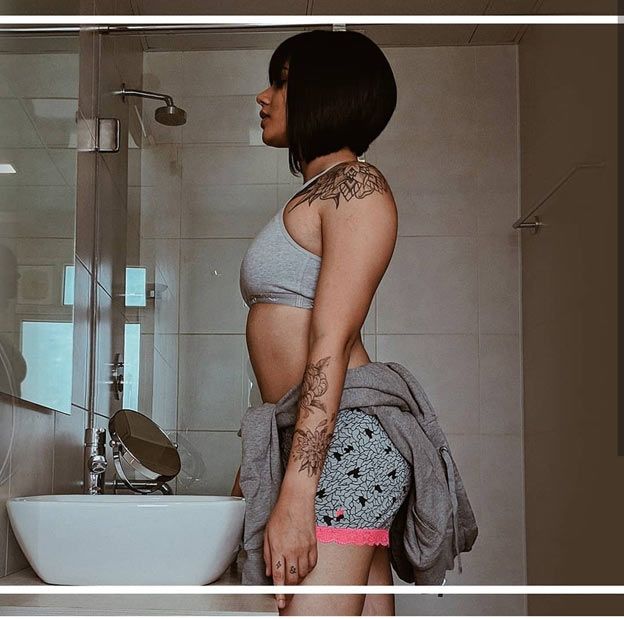 T-shirt bras are a must buy!
T-shirt bras, in my previously acquired opinion, were a waste of money. I mean, why would someone want plain, seamless, drab undergarments? But if you are well endowed like me, t-shirt bras are honestly, your best friends! Not only do they have great coverage and support, but they also make me feel comfortable in those unruly situations (like the odd sneeze or two that highlight the nipples.)
For me, moving to Jockey was a massive change from ill-fitted bras to the right bra for every occasion. Along with the confidence that only feeling good in your skin can lend you, Jockey India offers a range that caters to all lingerie needs of urban women.
P.S. When it comes to sports bras, I'd suggest you to try a few sizes rather than opt for your regular cup size. With postnatal weight, your chest might broaden and hence, choosing a large-sized sports bra allows your enlarged breasts to be supported and also provides you the room to breathe comfortably.
5 things to keep in mind while picking a bra
⦁ Pick nudes for solid color outfits
⦁ T-shirt bras are a must
⦁ Get yourself measured at a Jockey store every six months
⦁ Do not machine wash your delicates.
⦁ Start wearing your bra from the last hook and go towards the first (this helps when your bra starts losing its shape).
Fear of missing out on any updates? We have got you covered. Click here!