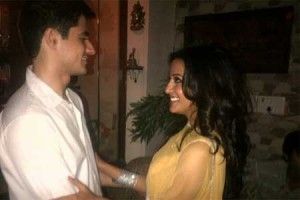 On Saturday night Raima Sen  declared that she was tying the knot, 'I am getting married to Varun Thapar', she tweeted on the micro-blogging site. She also posted a picture with him and tweeted 'And that's the husband'.
 The next morning when she started getting congratulatory messages from the near and dear ones Raima dismissed it as a joke. 'Last nite was a joke and I'm not getting married', she tweeted on her page. However for the family it came as shock and not a funny joke.
 To save herself from further embarrassment she added that Varun is my best friend. Well, Raima was this publicity stunt or a stupid joke?  We understand that he is your best friend but please avoid these publicity tricks,  we already have many publicity hungry women in Bollywood!