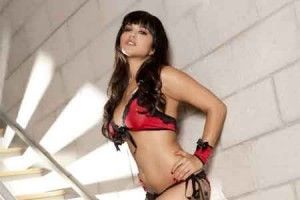 Jism 2's producer's decision to auction Sunny Leone's lingerie has created enough buzz. But reports suggest Sunny isn't too happy. In fact the porn star has cleared the air on her personal twitter account. "I'm not personally selling any worn clothes from Jism 2," tweeted Leone.
However she is impressed with the idea of charity, "If Jism 2 people are selling them for charity then that is an amazing thing," she added. "If there still deciding on charity, I hope they donate to my team for the American Cancer Society. I will be running 13.1miles to raise money for cancer," the sex-siren commented on the micro-blogging site.
We wait to see how much do Sunny's underwear cost. Literally! But cashing on the porn star's popularity for charity is a good move, Pooja!
Comments
comments