India's 4th monkeypox case in Delhi, the patient has no foreign history: 
World Health Organisation has declared Monkeypox a global health emergency. India's first monkeypox virus case has surged to four after a 31-year-old resident of west Delhi – with no recent foreign travel history – got infected.  Worldwide, over 16,000 cases have been registered so far.
Meanwhile, doctors are advising people to "exercise caution, wear face masks, and maintain social distancing to prevent the transmission of the virus." They also explain that the disease is similar to "chickenpox", which causes an itchy rash with small, fluid-filled blisters on the skin.
Monkeypox is a zoonotic disease caused by the monkeypox virus, which belongs to the same family of viruses that causes smallpox. 
How does it spread? 
Monkeypox can be transmitted to humans through a person or animal who is infected by the virus. It can also spread through material contaminated by the virus. One can contract monkeypox by coming in close contact with the body fluids, lesions, respiratory droplets, and materials like the bedding of the infected person. 
Symptoms: 
According to the WHO, monkeypox is not as contagious as smallpox and does not cause severe illness.  A person infected with the virus can experience fever, intense headache, back pain, myalgia (muscle aches), intense asthenia (lack of energy), and lymphadenopathy or swelling of the lymph nodes. These symptoms can last up to five days.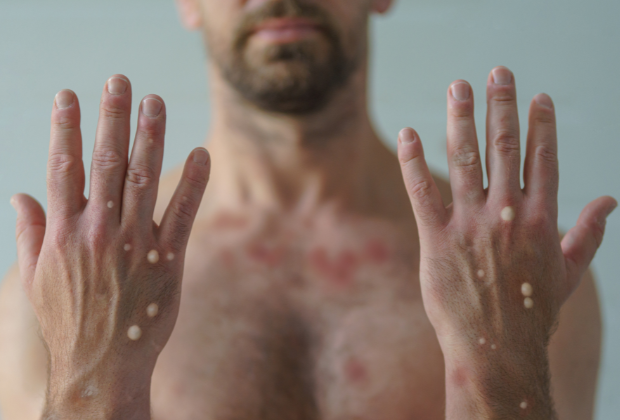 Precautions: 
Avoid eating cooked meat and other animal products. 

Avoid getting in contact with the infected person. 

Maintain physical distance.

Don't use items like the bedding, clothes, and towels of the infected person.
Stay updated and stay safe!!