Food is something that makes everyone happy and we all enjoy going out with our family and friends. The restaurant business is changing, besides serving quality food attention is given to the interiors and themes as well. Where ever you go you may find one or the other famous restaurant but there are some unusual theme based restaurants too. Here are few them
Ithaa Restaurant, Maldives
Ithaa meaning mother of pearl, is one of the most exciting restaurants as it is built 16 ft below the sea. This underwater restaurant offers a 270-degree panoramic view of the sea. You can have the best seafood while watching the sea animals.  It has seating for 14 guests, and has been serving from last  10 years.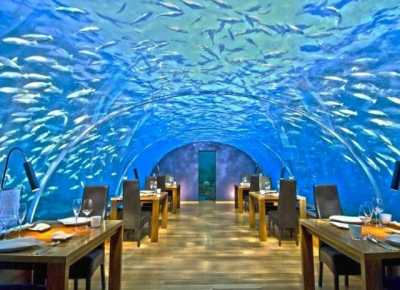 Dinner in the sky, Belgium
Ever wondered of dining 150 ft above the ground? This Dinner in the Sky restaurant lets you experience this; you can have a freshly cooked meal by Michelin chefs while you enjoy the wonderful view. Safety and comfort are not a problem as the diners are belted into a chair.
The Labassin Waterfall Restaurant, Philippines
This restaurant is situated at the waterfall and the feet of the guests are rinsed with crystal clear water. You can enjoy delicious cuisines at bamboo tables. The running waterfall gives it a natural touch and people enjoy the cooling factor. After finishing your meal you can enjoy in the waterfall as well.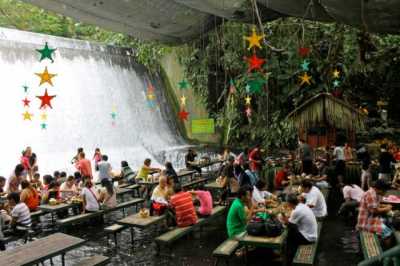 Ninja New York, United States
This restaurant gives you the feel of like 15th– century Japanese feudal village. The servers here are dressed like ninjas . They keep the guests entertained by performing magic and tricks for you. Only traditional food here.
First established in Canada, but now opened in New York, L.A, Australia and Europe.The restaurants  invites guests to experience food, drinks and conversation without the use of sight!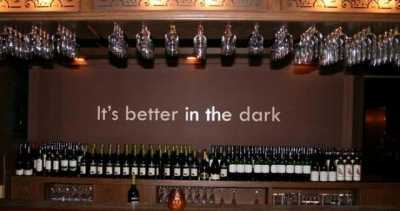 Modern Restaurant toilet chain, Taiwan
Yes, you read it right, the experience is same as the name suggests, from the seats to containers, everything is designed liked toilet. Tables are in the shape of bathtub and plates and bowl like toilet seats.
Image courtesy: Facebook