Small tattoos for girls that will stay beautiful through the years.
Getting a tattoo done is a huge decision; once you get it done there is no going back. You always want to get it right. Girls now a days want to get a small tattoo done which looks cute yet meaningful. Dainty tattoos are in trend these days and have become quite popular for girls who don't want to commit to a large piece of artwork. Girls who like small tattoos usually want to choose simple designs that will look good for decades to come. Dainty tattoos are small but still carry a deep meaning, look classy and are easy to hide in case one wants to.
Are you planning to get inked?Here are few ideas for simple and small tattoos that will look great throughout the years:
A simple rose tattoo is unique and cute. The flowers represent some aspect of your personality and shows strength & grace. Also the detail of the tattoo is gorgeous. If you are looking for something charming this is the right choice.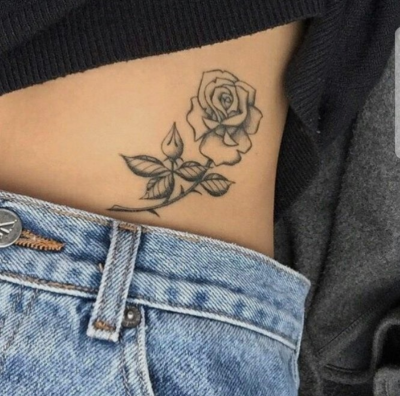 If you have an affinity for archery, this cute tattoo makes it look better. You can alter the tattoo, according to your preference. It stands for love, flight and direction. It represents defense from harm while a broken arrow means peace.
A bow looks stylish and cool. The simple black outline makes it look more elegant and stylish. Bow tattoos are becoming very popular choices among the girls as they represent sweet and gentle behavior of girls. They look good in many places of body like: wrists, leg, back and arms.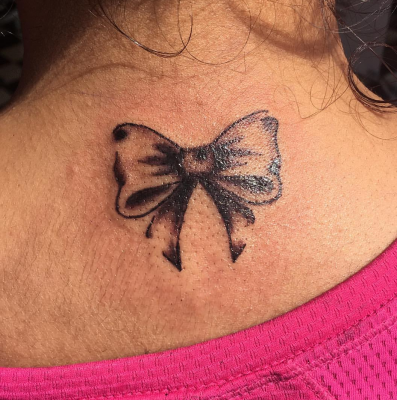 Hearts have always been the popular choice for women in tattoos, small and simple heart tattoos make a great design. You can get the same tattoo with your friend as well. Get a solid black heart or you can get it filled with color.
If you have an undying love for music you can get inked with this tattoo. The placement of this tattoo is perfect and would look good on ankle, wrist, arm but near the ear is just fabulous.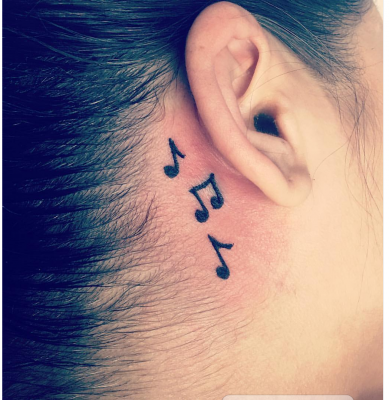 The phases of moon tattoo are just perfect for the one who loves night, it is the time when there is peace and the moon is up. It is really endearing. You can even go for a single moon, the smaller the better and cute.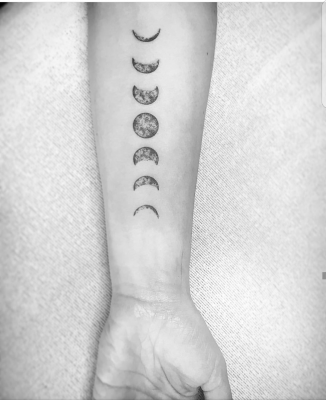 Beautiful butterfly tattoos are most delicate tattoos that girls get. This butterfly tattoo is simple and cool and you can get it on your shoulder or wrist.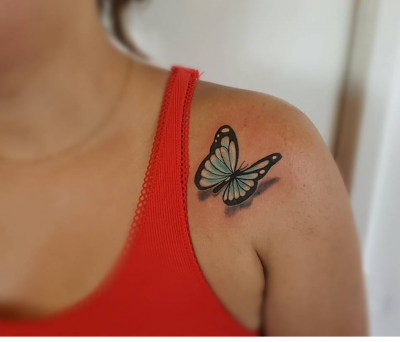 A star is the symbol of truth and hope. These tattoos are very famous and you can get them on any part of your body as they are small and look awesome.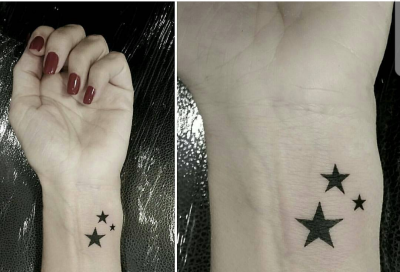 Think properly before getting inked and choose something that will look beautiful forever.